Hello, writers!
I'm eager to share with you more stories, features, and celebratory writing news as these first months of the year amble into spring. I hope you're all finding ways to generate creativity and foster curiosity.
Purely by coincidence, most of the folks in this issue mention lightning and how a breakthrough in writing – or getting that major opportunity – is like being struck by it. I hope for many lucky lightning strikes in our futures; until then, read about those of our program peers below.
Cheers,

Hallie O'Neill
---
MASLOW FAMILY GRADUATE PROGRAM IN CREATIVE WRITING UPDATES
New "Writing for Television" Track
Beginning in January 2024 we will offer a new track, Writing for Television. After taking the Screenwriting foundations class, interested students will have the option of focusing their MA studies on writing and revising a television script.
All-Star Lineup for #WilkesLitFest2023
Award-winning author Alexander Chee, along with novelist Matt Bell and short-story writer Ursula Villareal-Moura, highlight an all-star lineup of readings at our upcoming summer residency and LitFest (June 17-22), featuring our third annual Juneteenth Celebration of Black Writers (featuring spoken word artist Angelique Palmer and essayist Robin McCrary), food trucks, faculty readings, an alumni reading (featuring Amye Archer, Maxwell Bauman, Suzanne Ohlmann, and Gil Rosado) and publishers' booths – all outside on the campus lawn under a tent. More details in the next issue.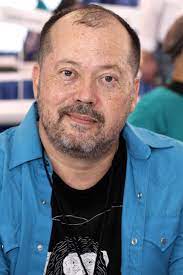 New Agents and Editors
The increase in the number of our students has meant that we've needed to add more agents and editors on our outside readers team. (We'll have 22 MA graduates in June!) Please join us in welcoming the following new members of our Outside Readers team:
Jacqueline Christy, director/producer
Maureen Corrigan, book critic, NPR, Georgetown
Chris Fischbach, former editor, Coffee House Press
Sulamita Garbuz, agent, Frances Goldin Literary
Nora Gonzalez, agent, The Gernert Company
Alyse Knorr, editor, Switchback Books
Annie Hwang, agent, Ayesha Pande Literary
Danielle Matta, agent, Robin Strauss Agency
Rebecca Olander, editor, Perugia Press
Anjali Singh, agent, Ayesha Pande Literary
Victoria Skurnick, agent, Levine Greenberg Rostan
Jade Wong, agent, Frances Goldin Literary
---
"THE DREAMS I NEVER DREAMED" — ALUMNA MILDRED J. MILLS LAUNCHES PODCAST
By Mildred J. Mills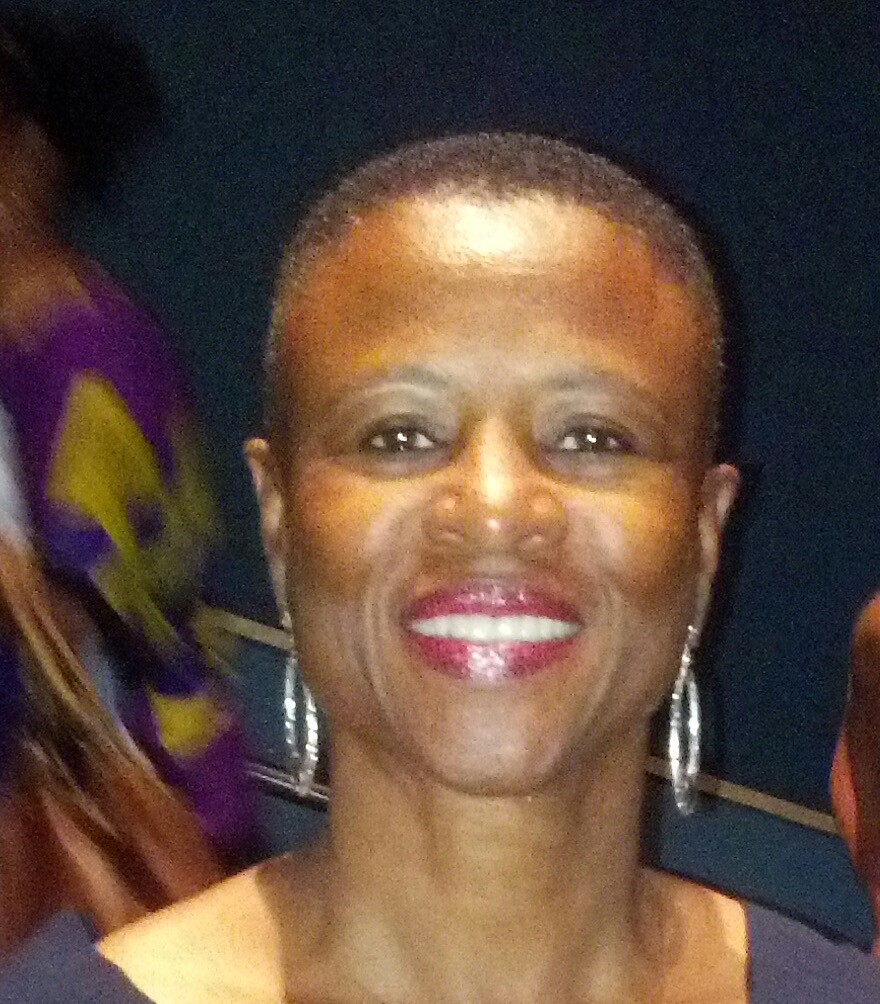 In the 1950s and 1960s, while spending my childhood picking cotton on an Alabama farm, I never dreamed of attending college or writing my memoir, and podcasts didn't exist. My single-minded goal was to reach the age of eighteen, move far away from my overbearing father, and earn enough money to avoid that harsh life. But in all those years of waiting for the opportunity to strike out on my own, I learned patience, endurance, work-ethic, and perseverance. In 2022, at age seventy, I earned a master's degree and completed my memoir. In 2023, I launched a podcast.
In my memoir, Unbroken: My Journey of Defiance, Resilience, & Grace, I wring out the most intimate parts of myself—examine the highs, lows, joys, and pains. I laugh at the naiveté of my youth, watch myself mature and grow, shed old hurts, and forgive infractions. But after writing the last words of the final chapter, I long to keep the story going, share it broadly, teach someone something, brighten someone's day, and encourage others to embrace their whole selves and write their stories.
Excited about the idea of sharing my story with the masses, I arrived at the June 2022 Maslow Family Graduate Program in Creative Writing for my last in-person residency, thinking that writing my book completed the journey. But during a Marketing Jumpstart class taught at summer residency, I learned that to reach those waiting audiences, a successful author needs a platform, influencers, content marketing—unfamiliar terms that left me dumbfounded. While my head spun, the content marketing consultant leading the session said, "Create 1-2 content marketing ideas and add them to the chat."
I had been doodling on a blank sheet of white paper, mesmerized by a light rain falling softly against the window panes, thrilled to have written my story. But that prompt got my attention and reeled my wandering thoughts back to the classroom. I stared frantically at the black circles on my paper, and—like lightning strikes—the words, have you ever picked cotton, flashed through my mind. Suddenly, I was six years old again, back in Alabama, with a six-foot-cotton sack that weighed more than me strapped across my shoulder, wondering how to escape that rotten life.
Then, I thought of a podcast, sharing and capturing life-changing experiences, those ah-ha moments, revelations, epiphanies. I posed the idea as a question to the class—the notion of a symbolic cotton patch. Maybe it was a horrible summer job stirring pizza dough, a suffocating marriage, or another fork-in-the-road situation that caused you to say, "This is not the life intended for me," I suggested. My idea received wide acceptance and generated overwhelming excitement from people remembering cotton patch moments—those life-changing miseries.And that is how my podcast, which continues my story, was born. The trailer and the first episode of My Cotton Patch Moment are available on all major podcast platforms, including: Spotify, Apple Podcasts, Libsyn, Rephonic, and more.
---
MONIQUE FRANZ FOR THE WRITE LIFE: STRUCK BY LIGHTNING
"It wasn't impossible to be struck by lightning, I decided. . . . Maybe I could fly a kite in the rain like Ben Franklin."
A big publisher and guest speaker once shared the alarming probability of a novice writer being picked up by a publisher. As I understood it, and she might have even said it, getting published was on par with getting struck by lightning. As discouragement threatened to take hold, I decided I had two choices—give up or get struck. . . . READ MORE
---
DOING IT ALL: IN CONVERSATION WITH CHRISTINE RENEE MILLER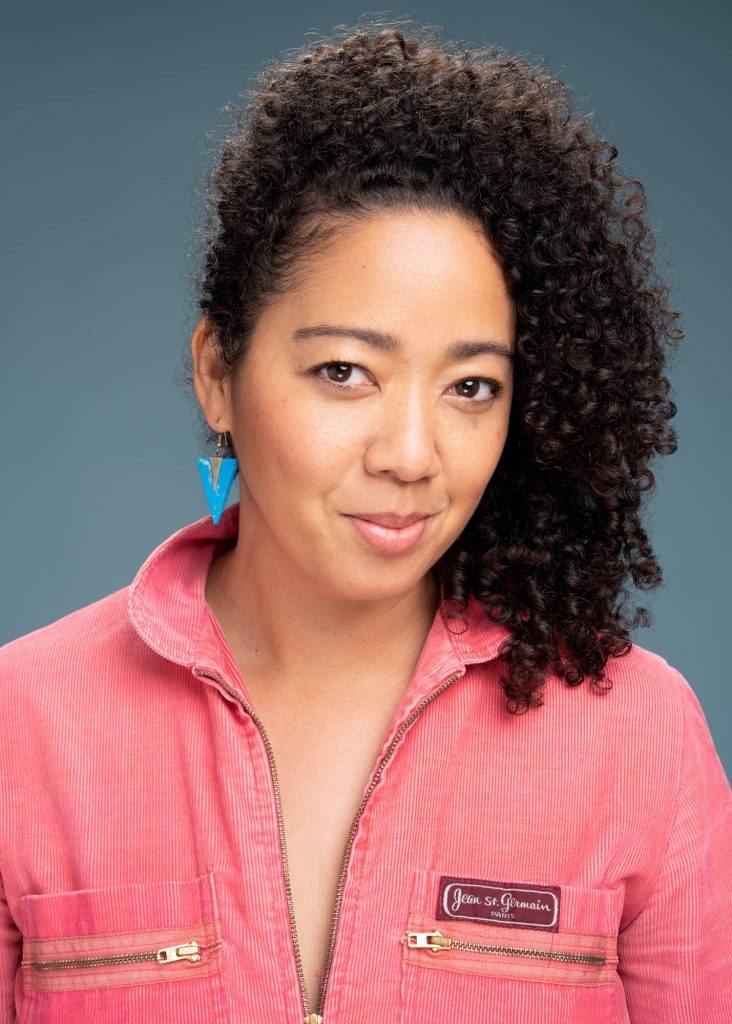 If you're like me, you've gone through the painstaking decision of debating which project idea to prioritize for any given semester in this MFA program. The screenplay, the novel, or the short story collection? Christine Renee Miller seems to have mastered the art of creative multitasking.
Fresh off of a week of filming in Prague, Czech Republic as the new face of Lubriderm, Christine has in the works creative projects aplenty. She's been an actress since 15 years old, a playwright for a decade, and a Wilkes faculty member for just over a year.
One of her current projects was showcased at the January residency, a play called Once Upon a Monster. The story is about growing older and feeling more comfortable in one's skin, but particularly about what that experience is like for a woman as her body changes. In the play, the main character reckons with a ghost in her apartment in the form of a pained little girl inside the cupboard – and inside the older woman's psyche. It's about confronting the wounded child within oneself, and surprisingly, it's a comedy. But that's exactly Miller's storytelling style.
"The harder the subject, the funnier things have to be," said Miller. "That's definitely how I go through life. I just have to laugh, because life is weird."
Although Miller is busy with work now, it isn't always that way. She's ecstatic about her Lubriderm partnership, and finally being able to represent a brand is a career triumph. In December, a film called Spoiler Alert (directed by Michael Showalter) was released, her first feature film as an actor. Before these major milestones, she relied on TV gigs, which never paid well enough on their own to serve as her sole methods of income. Sustaining herself as an actor and as a creative has been a lesson in hustle and stamina.
"I have to do other things," said Miller. "If I solely relied on acting to pay my bills, I would be poor. You have to wear a lot of different hats."
This all started at age 15 when she left her home of Dallas, Texas and moved to LA to follow her dreams. Eventually, life took her to New York where she thought she was finished with her acting career – certainly with her Hollywood career. But she couldn't stay away from it. Since there weren't many TV acting opportunities in New York during that time, she felt as if she had to do something, so she started writing solo shows where she got to play all the characters. After producing her first show called Baby Cow, she started directing solo shows, then began teaching the craft to others. Her second solo show, Such Nice Shoes, was nominated for a New York Innovative Theater Award in the Outstanding Solo Show category.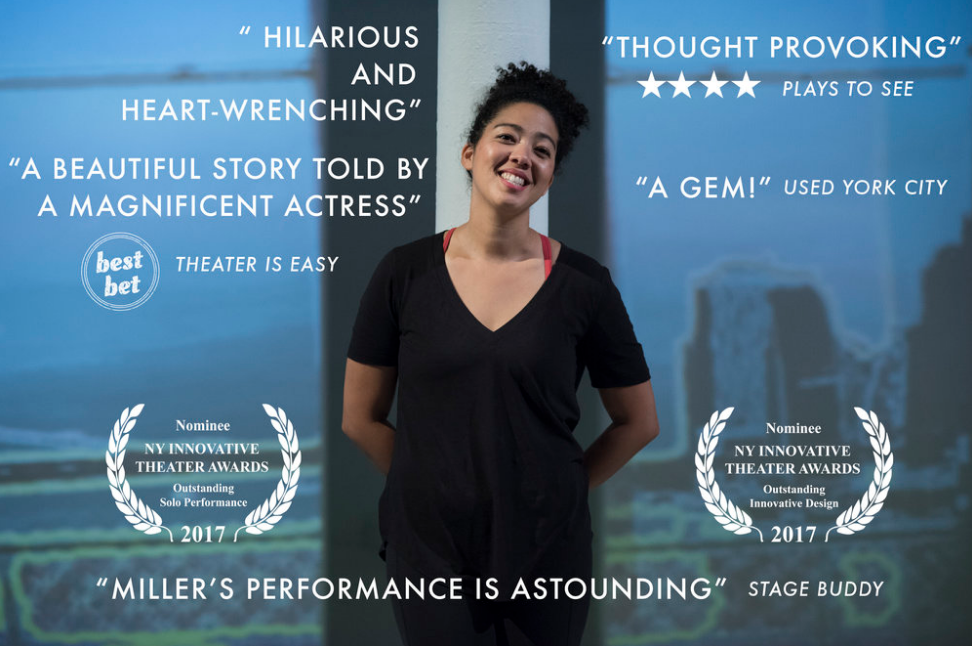 Miller was first introduced to the Maslow Family Graduate Program in Creative Writing through playwriting faculty mentor Greg Fletcher. He invited her to participate in the program as an outside reader for alum Joe Bryan's solo show Checkout Joe. Miller had such a wonderful experience with the program that when she was asked to come back and teach, she happily accepted. She calls it something "unexpected" and "magical," something that fell into place because she was open to new possibilities.
Despite the unexpected twists and turns, Miller continues to act and create because "I genuinely don't know what's going to happen." The "unknown" thrills her more than it scares her, and she knows that anything can happen at any time – and sometimes, it's as cool as an offer to be the face of Lubriderm.
"You 100 percent get exponentially more rejections than acceptances. You just have to know that you're not right for every single job, and you don't want every single job," said Miller. "You just need that one amazing one to keep you going."
---
FACULTY UPDATES
Bonnie Culver's film scripts I Do and Rainbow Man were finalists in the Mystic Film Festival and in the Southern California Film Festival. The film script Rainbow Man was a semifinalist in the ISA Unique Voices competition.
David Hicks's autobiographical children's story, The Magic Ticket, will be published by Fulcrum Books in 2024.
J. Michael Lennon and John Mailer were just interviewed by Christopher Lydon, the host of Open Source Radio at WBUR-FM Boston about their new book, A Mysterious Country: Norman Mailer on the Fragility of Democracy (Arcade Books). Here's a link to the podcast: https://radioopensource.org/norman-mailer-turns-100/#.
Nancy McKinley will be a guest on the podcast "A Reel Page Turner," hosted by Wilkes alumni Maura Maros and Donny Granza. Each podcast features fiction into film, and their April 16 podcast addresses John Irving's novel, Cider House Rules and its screen adaptation. Irving spent 13 years writing the screenplay and has described why he made some cuts and why other components were essential for the film. The book (1985) and film (1999) harbor implications for women's reproductive rights today. Connect with A Reel Page Turner: Facebook, https://www.areelpageturner.com/, and at @AReelPageTurner on Twitter, Instagram, and TikTok.
Nicole Pandolfo received a 2023 Finalist award from the New Jersey State Council on the Arts.
---
STUDENT & ALUMNI UPDATES
Suleyman Anadol recently published his first book, Dark Travels, Strange Visitors. In this short story collection, Suleyman took some of his favorite stories inspired by his travels over the years and took what he has learned at Wilkes thus far to improve them. The book is available in paperback and on Kindle. Contact: www.suleymananadol.com and @suleyman91 on Instagram.
Maxwell Bauman (M.F.A. 2015) announced that Door Is A Jar literary magazine is now on the newsstand in Barnes and Noble and Books-A-Million nationwide, and Issue 26 Spring 2023 will be on stands in early April. You can subscribe online and/or pick up a copy in stores. Maxwell's short story collection, The Anarchist Kosher Cookbook, is getting republished by Aggadah Try It Books, an imprint of Madness Heart Press with 3 new stories (April 2023). Two of his LEGO Tzedek Boxes are now on display at the Dr. Bernard Heller Museum in NYC. Contact: ​​@maxwellbauman on Instagram and at www.maxwellbauman.com. Bauman will be a featured reader at the June residency.
Jason Donnelly (M.F.A. 2009) is currently the head writer for a SaaS company in Denmark and is working with ChatGPT. He has put out 4 new books on Amazon with a few more in the pipeline. "Good luck in the states."
Terrence Dwyer wrote a short play titled Apophenia that will be produced on April 21 and 22, 2023 in Hyde Park, New York by the New Deal Creative Arts Center.
Christine E. Hamm wrote a poem titled [smoke of an old war] that has been nominated to Best of the Net on behalf of Passengers Journal. Contact: inktastesbitter@yahoo.com.
Hillary Jarvis has one chapter of her memoir being published in an anthology! The anthology is titled Bodies: Uncensored and will be available for purchase on April 4. Check out the anthology website here: https://www.keepingitunderwraps.com/.
Susan Mannix had a nonfiction piece, "Tony Told Me," published in the online literary journal The Bluebird Word. This tribute to a beloved horse was originally an assignment in her CNF foundation course last semester.
Margaret McCaffrey (M.A. 2015) had a short essay, "The Hanging Gardens of Babylon," re-broadcast on Vision Australia Radio on December 29th, 2022 as part of the Elwood Writers' theme of Adelaide. Contact: ​​mmmccaffrey@hotmail.com.
Melanie McGehee will have her poem, "Yes, please," about her favorite grandmother published in Columbia, South Carolina's annual literary magazine FALL LINES, a literary convergence. She'll even be reading at the launch party on March 25th and hob-nobbing with all the university profs in town, who have up 'til now snubbed her.
Lori M. Myers (M.A. 2008) had a short story titled "Room 333" included in the anthology That Darkened Doorstep published by Sunbury Press which was also the winner of the Sunny Writing Award. Her short story "The Touch Stand" was included in the anthology The Rabbit Hole Vol. 5 published by The Writers Co-op. She's the Creator and Executive Producer of "That's (Not) All She Wrote," a celebration of women playwrights over the age of 40 staged at Westchester Collaborative Theater, NY. Contact: lorimyers316@gmail.com and through this Facebook Group.
Suzanne Ohlmann (M.F.A. 2017) will be a featured writer in the National Willa Cather Center 2023 Author Series this August, a virtual program offered annually to support connection and engagement with current writers whose work reflects the legacy and voice of Willa Cather. Contact: @suzohlmann on Instagram, @thedailychalupa on Twitter, and at www.suzanneohlmann.com. Ohlmann will be a featured reader at the June residency.
Victoria Rendina has been accepted for publication in The Magazine of Fantasy & Science Fiction. Her short story "To Shun the Light of Day" modernizes the Cupid and Psyche myth through a queer perspective. Publication is slated for F&SF's January/February 2024 issue. Contact: @willfulcreatures on Instagram and ​​vrendinawrites.substack.com.
Thomas Strunk has a chapbook of poetry, Transfigurations, forthcoming with Main Street Rag Press in June. Sample poems are available on the Main Street Rag bookstore website and advance copies can be ordered at https://mainstreetragbookstore.com/product/transfigurations-thomas-e-strunk/. Thomas also had the following poems published in Northern Appalachian Review Vol. 4: "Lake Paradox," "Paranoid for Providence," and "Their Lovemaking Was Like."
---
CELEBRATING PROGRAM ALUM AND RETIRING FICTION FACULTY LAURIE LOEWENSTEIN
By Laurie Loewenstein
It was in the fall of 2005, and the Maslow Family Graduate Program in Creative Writing was in its infancy. Two cohorts were wending their way through the curriculum and I had traveled up from my home in Nazareth, Pennsylvania, to talk to Dr. Bonnie Culver about becoming part of the third.
In my early 50s, I was nervous that I was too old to be returning to school. And while I had been writing for daily newspapers and in public relations for many years, I worried I didn't have what it took to write fiction.
Climbing the massive stairs to the second floor (or was it the third?) in the Kirby Mansion, where the creative writing office was then housed, seemed as if I was climbing Bald Mountain, the 2,300-foot peak looming above Wilkes-Barre.
Once at the top, I negotiated a zig-zagging hallway to the office. The door was open and Bonnie greeted me from her desk. The office, the size of a maid's bedroom, which it might have been at one time, was jammed with Bonnie's desk, a Xerox machine, a small table, and three or four graduate assistants. Bonnie and I talked and she was encouraging, and then Dr. J. Michael Lennon stuck his head in. He was encouraging, too. Thus began my twenty-three year relationship with the creative writing program.
I continue to experience the shiver of exhilaration that began with the electric jolt of 501. The connection with my cohort, with Mike and Dr. Nancy McKinley who have taught 501 from day one, and with my mentor, Kaylie Jones, was instantaneous and galvanizing.
After graduating, I continued to be involved with the program as an office assistant during residency weeks, as a resource for students needing help with grammar and syntax, as a co-instructor in the Research for Writers module, and lastly as a member of the fiction faculty.
I have made life-long friends with students and faculty, survived the chaos of two AWP events, and attended many book launches. Although I am retiring from teaching, I will continue to write. The electric charge still thrills my soul and I am grateful for the writers that provided the spark.