Hello, writers!
The semester is OVER, and I still can't believe I've finally reached the milestone of earning my M.F.A. The possibility of this program came to me in a time of great need. We were about one year into the pandemic, I'd been unemployed and feeling aimless for most of it. I had tried to stay diligent about my writing practice but I needed something more. I needed a community, and I found it here.
With bittersweet feelings, I'm sharing the last of my contributions to our program newsletter. I hope you all have a wonderful summer! 'Til next time.
Cheers,
Hallie O'Neill
---
MASLOW FAMILY GRADUATE PROGRAM IN CREATIVE WRITING UPDATES
Continued Growth
At the upcoming summer residency we will welcome another big cohort of 23 students, bringing our total number attending the residency to 105! After saying goodbye to our MFA graduates we'll have 92 enrolled students in the fall, the most since the program's inception.
Writing for Television
In January we will launch our "Writing for Television" track with a guest lecture at the winter residency by Alice O'Neill, staff writer and story editor of "The Billions."
Conference Representation
We will be sponsoring the National Playwrights Symposium on Cape May and the Pennwriters Conference in Pittsburgh this May, the Harrisburg Book Festival, Scranton Fringe Festival (featuring a play by our current MFA student, Nicole Duncan) and Youngstown LitFest in October, and the National Council of Teachers of English Conference in Columbus, OH, in November. Let us know if you'd like to volunteer to work the booth at any one of these events!
Dawn Leas
Once the Associate Director of our program, Dawn Leas is returning to our staff in June as our part-time program coordinator. We look forward to working with her again!
Summer Courses!
We're offering more online summer courses this year for our alumni and current students (except for those currently enrolled in CW 512/514). Each course is three credits at the discounted tuition rate of $600 per credit. They will begin July 10 and end on August 11. Assignments and due dates will vary according to the instructor, and your meeting schedule will be adapted to your availability. To register for one of these courses, email the director (david.hicks@wilkes.edu) and administrative assistant (patricia.naumann@wilkes.edu) by May 29. We'll let you know when you're registered, and by mid-June the instructor will email you regarding the course requirements and schedule. Limited to one course per student, with a limited number of students per course. Here's a list of courses, below, with descriptions included HERE.
Finding the Right Publisher—Phil Brady
A Little Bit Graphic (Novel)—R. Alan Brooks
Writing Short Plays: from Page to Stage—Bonnie Culver
Dramatic Analyses For All—Gregory Fletcher
The Right & Write Stuff: Building Relationships and Marketing Yourself – Shanta Lee
Book Proposals—Jessica Goudeau
Screenwriting for Playwrights, Poets and Novelists—Jennifer Mayer
Illness, Health, Creative Nonfiction—Robin McCrary
Planning School Visits & Creating Resource Materials – Dania Ramos
Plotshop: A Workshop for Your Plot – Rachel Weaver Performance Poetry: Making the Mixtape—Angelique Palmer
---
ACCOMPLISHED PLAYWRIGHTS
The small but mighty cohort of playwrights in our program are doing big things! Keep reading to learn about their recent accomplishments.
From Brenda Fager, who is working with a librettist to turn her thesis play into a musical, which is also being performed in its original form by a local high school this fall:
Mount Markham High School in West Winfield, New York is doing my play, Chasing the Carpe Diem, for their fall production in November! The theatre teacher, Suzanne Culver, is Bonnie Culver's sister-in-law. Bonnie introduced us before Christmas, and I sent my play to her. She emailed me back and said: "I can honestly say that I think this could be a wonderful opportunity." Suzanne has even invited me to be a part of the production work. She has asked for my input on set design, and I'll be going up for auditions and rehearsals.
Then, about a year and a half ago, as I was finishing my MA thesis, my mentor Jean Klein and I began talking about how my play might actually be really cool as a musical – in addition to keeping the straight version. We would have our regular meetings, and one of us would say, "Oh, I thought this scene would be a perfect place for a song, right?" And as I got closer to finishing, I focused more and more on wanting to do just that: explore the idea of turning my play into a musical.
So, David and I began talking, and that's how Sammy Buck came into my life. He has an incredible resume – having co-written seven musicals, he's an accomplished playwright, and the creator (and speaker) of the workshop series: Everything You Need to Know About Musicals You Can Learn From Star Wars: https://sammybuck.com/.
We spent most of last (Fall) semester doing songwriting 101, and then, being forewarned, Sammy told me that he believed that this second (Spring) semester of our work would bump the game up. I've found strengths I didn't know I had and been able to develop my writing skills to a deeper level. And beyond the songwriting, Sammy is a talented playwright and some of the revisions that he's suggested for the musical version of my play have actually worked to tighten up the straight version, too.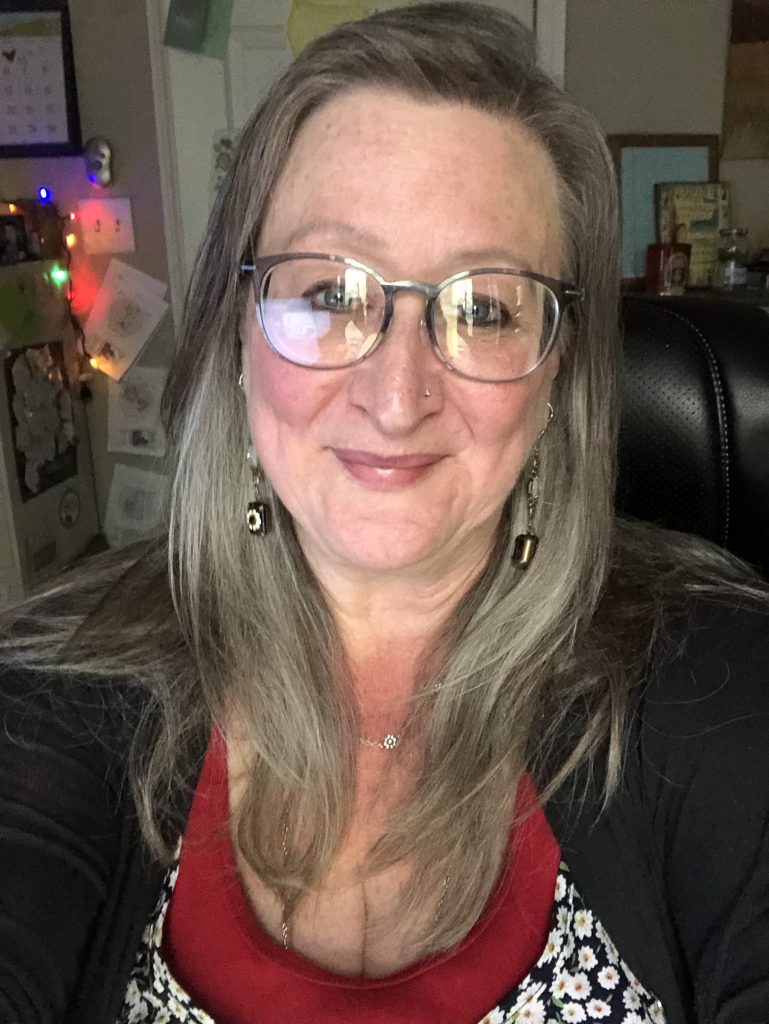 From Cathy Earnest, whose thesis will get a stage reading (that will be livestreamed) in Chicago on May 30, 2023:
There will be a live, public reading, for my Capstone, of my play The Ark, on May 30th at 7pm (CST). It will be at Chicago Dramatists, 1105 W Chicago Ave (theater on Aberdeen), Chicago, IL. If you would like a link to the live stream, email me at cathy.earnest@wilkes.edu, and I will send the link when it becomes available.
From Tim Jones, a graduating M.F.A. student who had a table reading with Indigenous directors and actors in New York City:
Halfway through CW525 (my thesis semester), I dropped my original play idea and shifted gears to what is now an identity piece called Patchworked. I felt ready to do research on my tribe – the Seminole Tribe of Florida – which is a new piece of my identity. With Bonnie Culver as my mentor, she knew it was the right choice because of my love for storytelling. But with this change came one obstacle: the three main characters of my play had to be Indigenous. We were unsure about finding the right casting in the Wilkes area, so I was fortunate to have my capstone reading at Alliance of Resident Theatres/New York with three Indigenous actors (as well as an ensemble of race/gender-blind actors) and an Indigenous director. I received wonderful feedback. Patchworked is nearing a new draft and I intend to host a reading. With this opportunity provided by Wilkes and the Creative Writing program, it reminded me how much I miss the collaborative aspect of theater, and how my storytelling has improved when I don't go at it alone.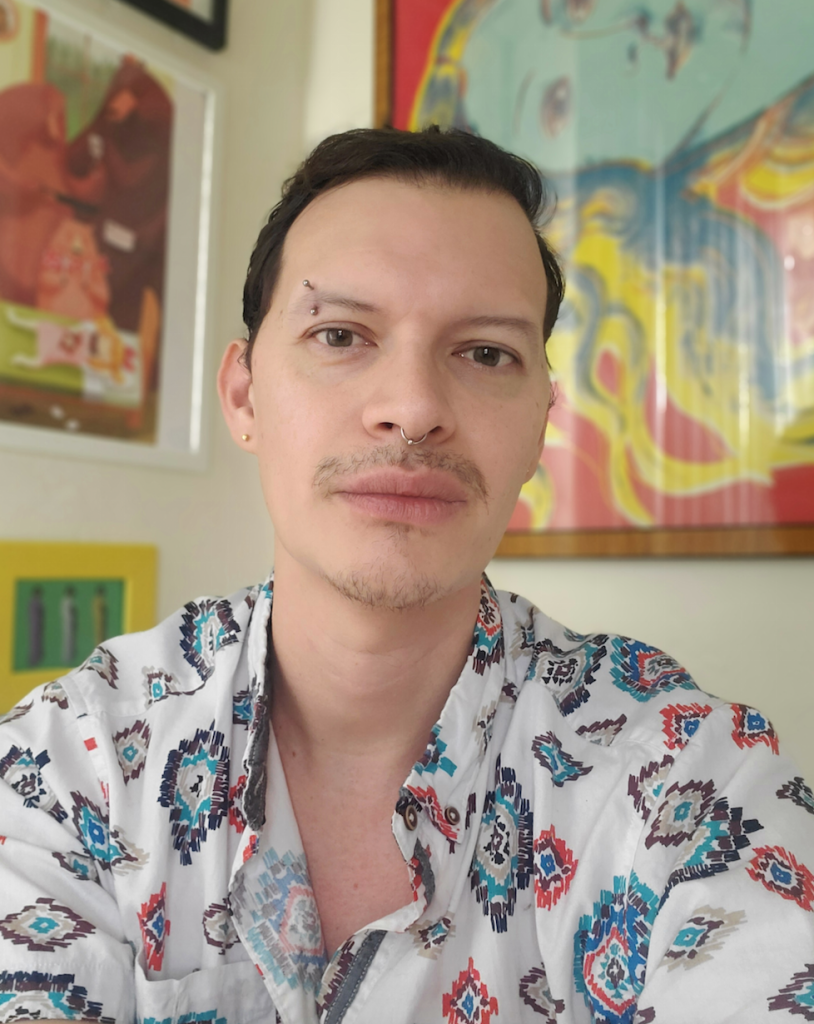 From Nicole Duncan, whose thesis play will be featured at Scranton Fringe this fall:
My mentor was talking about submitting it to Scranton Fringe, and through Wilkes connections I was able to get a spot. I remember my MA capstone when I saw my play first performed at Wilkes. Seeing the audience's reaction is part of what makes playwriting so fun – seeing it come to life. Even though it's the exact same play, I know it will be completely different this time, because with each performance there are different aspects of the characters that come out. Even with the capstone performance, some jokes landed, and other ones landed that I didn't even know were funny. It's a fun feeling to check the audience to see where they engage.
The play, Madam and Eve, is a full-length one-act drama. Amy, the main character, is a risk-averse pastor's daughter who is at a crossroads. She is feeling drawn to new worship leader Becca, and pornography has shown up to cause trouble. Amy wants to pretend that everything is fine, but she can't hide her sexual desires and she fears the reaction of the church community. Will she be true to herself or her faith? It takes place at a church, and depression and porn are characters on the stage.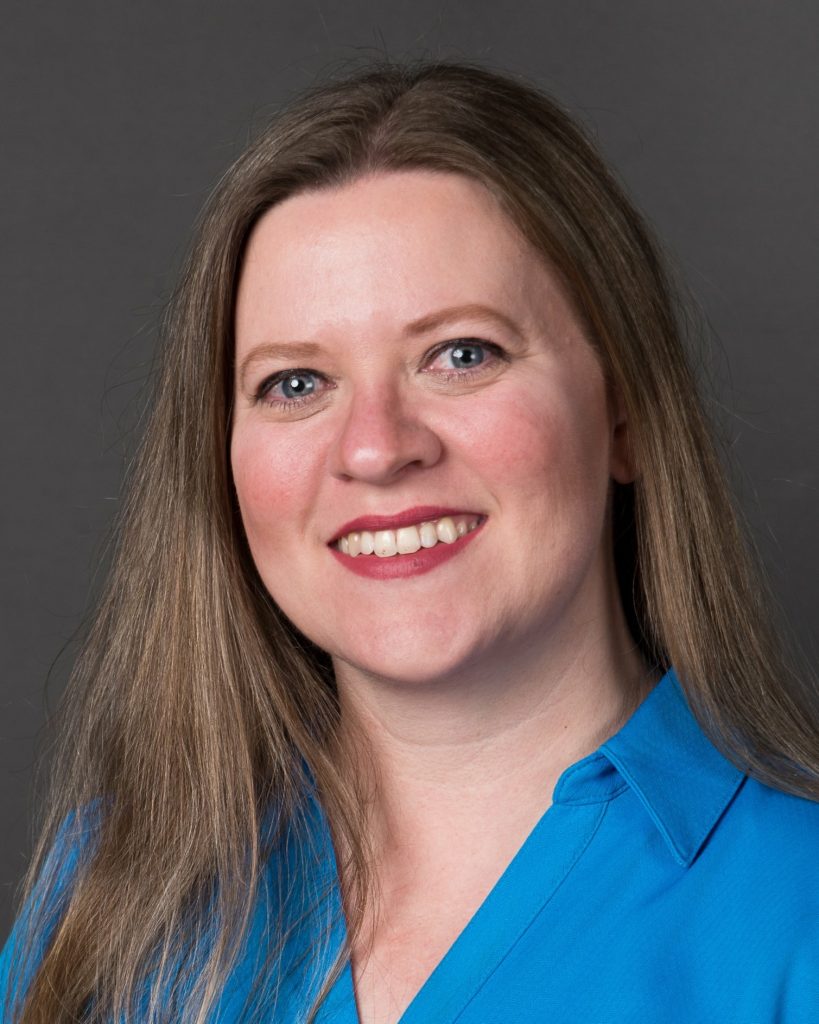 ---
THE FIRST 4+1 BA/MA STUDENT BEGINS HER MA THIS FALL
With Wilkes' 4+1 BA/MA model, creative writing students can earn their MA in Creative Writing in just one year after completing their BA. This fall, Jess Van Orden will be the first student to complete this program model.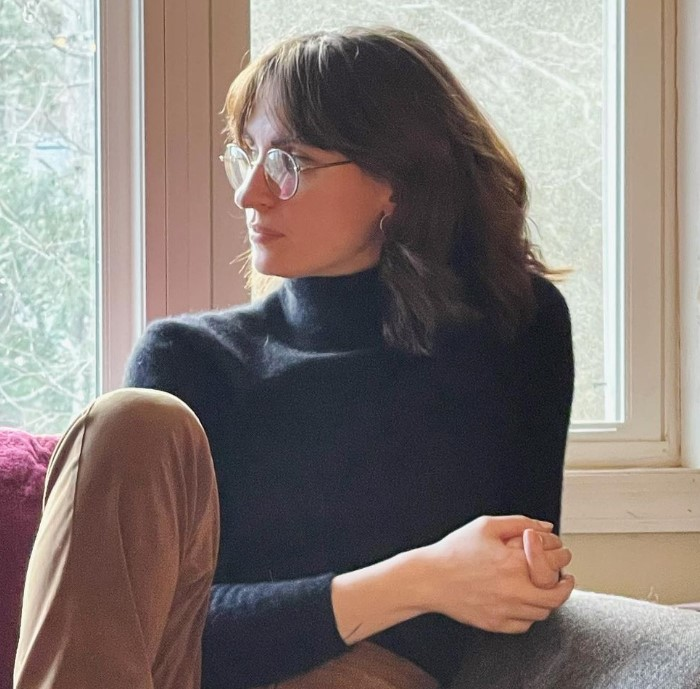 After completing her BA in English Literature last week, Jess will have just a short summer break before springing forward into the Maslow Family Graduate Program in Creative Writing. However, she's ready for the challenge: at 32 years old, she took a decade-long break from school, as is the case of many nontraditional creative writing students who take advantage of the program's flexibility and accessibility.
From Milford, PA, Jess originally went to school for fine arts and oil painting before taking a break shortly after she started. She spent years traveling around the country and the world to engage in long-term volunteering in places from rural Kentucky to countries in Central America. Throughout her volunteer experiences, she developed an interest in storytelling after seeing how stories were foundational to each community she encountered. When Dr. Hicks approached her about the 4+1 BA/MA, despite the program being brand-new to her, she was hooked on enrolling.
"I liked how the program emphasized cultivating your own voice and strengthening it while learning foundational aspects of creative writing," said Jess.
Post-program, Jess hopes to work in the public library sector as a community outreach coordinator while freelance writing on the side. She wants to increase information access, and sees libraries as community spaces where everyone can and should access credible information.
---
NEW ETRUSCAN MANAGING EDITOR AMANDA RABADUEX FOR THE WRITE LIFE:
"I remember the June day in 2021 when I sat down across from Phil Brady in the cafeteria of Wilkes University and he asked what I wanted my career to look like. As I pondered the question, I realized I was looking at the answer right in front of me."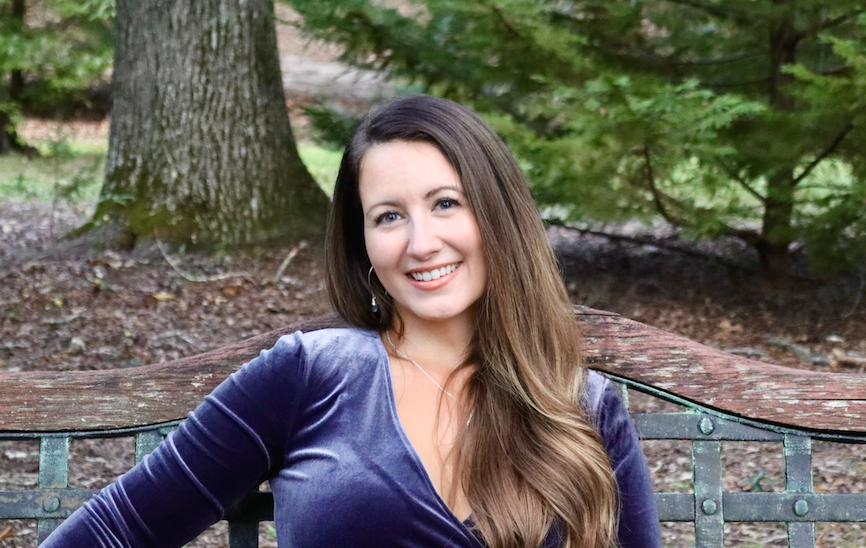 Legend has it that when Jim Carrey was struggling to make his break into acting, he wrote himself a $10 million check for "acting services rendered," post-dated for the future – 1994, which just so happened to be the same year he received $10 million for starring in Dumb & Dumber. According to him, visualization made this happen. Maybe he was onto something. Looking back now, I feel that my success may just have had its roots in a similar visualization process. . . . READ MORE
---
FACULTY UPDATES
Bonnie Culver will give a paper presentation of "Reconsidering Of Women and Their Elegance by Norman Mailer" at the MAILER@100 20th Annual Mailer Society Conference in Austin, TX; she will participate in a "Making A Ticket to the Circus" panel presentation with Anne Archer, Michelle Danner, and John Buffalo Mailer, moderated by Matthew Hinton at the MAILER@100 20th Annual Mailer Society Conference in Austin, TX; her plays "I Do" and "Rainbow Man" finished in top 12 finalists at the Southern California Film Festival in 2023; and her article "Marlon James Meets Norman Mailer" was included in the Reflections: Norman Mailer @100 anthology.
Robin McCrary's book, Teaching Cultural Dexterity in Creative Writing, is now available as an Ebook from Bloomsbury Academic. It will become available in hardcover on May 18, 2023.
J. Michael Lennon's short essay on his five favorite books under the rubric, "sparring partners," appeared in the WALL STREET JOURNAL on April 8.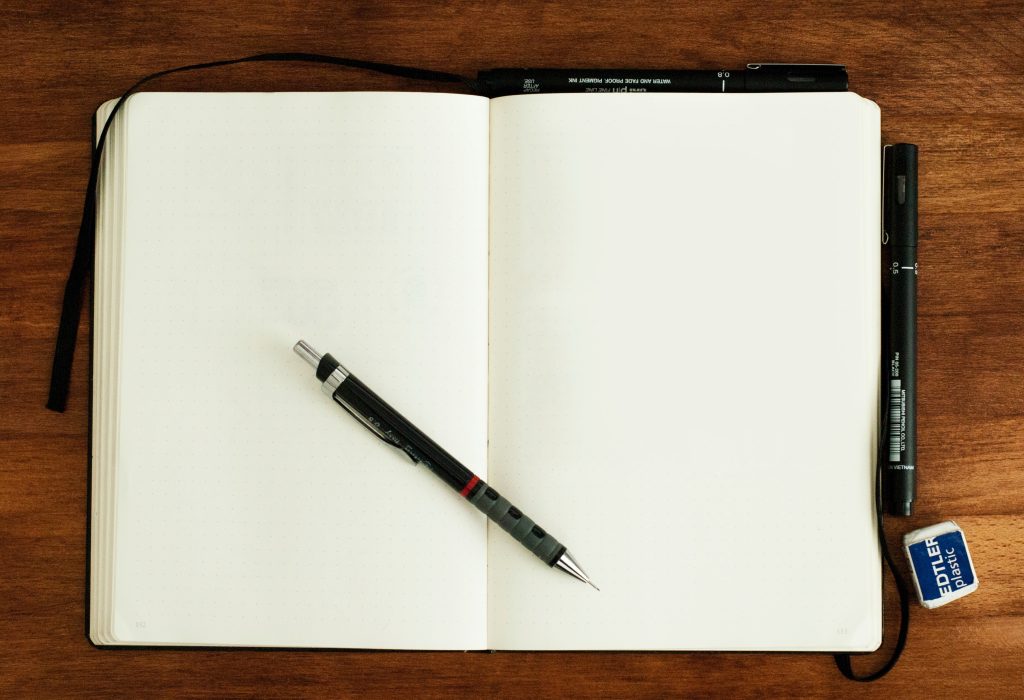 STUDENT & ALUMNI UPDATES
Jennifer Bokal (M.A. 2010) will release her 20th book in July 2023. Colton's Deadly Affair is part of the Colton's of New York continuity. It is part of Harlequin Romantic Suspense's series and published by Harlequin Enterprises.
Gerald Gurka (M.A. 2007) earned the following credits recently: two articles for Citizen's Voice, "What We Want For This Christmas" (December 2022) & "The Many Meanings of Easter" (April 2023); Video Script & Performance for "Rectory Set Cook" Fundraiser; "Grasshopper Pie" for Scranton Diocese in Spring 2023 that was also featured in the Times Leader; a Feature & Live Interview on Local ABC Affiliate WNEPTV-16; an Interview/Feature on Local CTV on March 29, 2023; and finally finishing YA Novel "Freddie Foodmore's Menu of Unsavory Events" for Overdue Books.
Ashlee Harry's short story, "Court of Justice vs Nafus," will be published in the Manuscript Society.
Donna Malies (M.A. 2011) wrote a one-act play called "We're GenXer's and We Have Some Sh*t To Say" on April 15, 2023 for the Pensacola Little Theatre.
Susan Mannix's flash fiction piece "A Double Life" was published in the online literary journal The Ravens Perch in March 2023. Her other story (also flash), "The Nun's Lounge," was accepted in The Dead Mule School of Southern Literature online journal and will be published in August. The first was originally written for her 501 Residency; the second was written in her Foundations Fiction class.
​​Vicki Mayk (M.F.A. 2013) published "Falling in Love Again" on the Brevity nonfiction blog in February. Her micro-memoir, "Grandpa's Barber Shears," appeared on the site The Keepthings in April. Vicki participated in a writer's panel at the April meeting of NEPA Creative in Wilkes-Barre. Current M.A. student Mandy Pennington also was on the panel.
Hess Stinson presented at The National Black Writers Conference, finished a poetry fellowship with Obsidian Foundation, and has been accepted into the Bread Loaf Environmental Writers Conference and VONA/Voices of Our Nations Arts Foundation summer workshop. In addition, Hess' work has been accepted in The Kinsman Quarterly and The Amistad literary journals.
---
ALUM GABRIELLE D'AMICO SCORES FILM DEAL FOR HOT MESS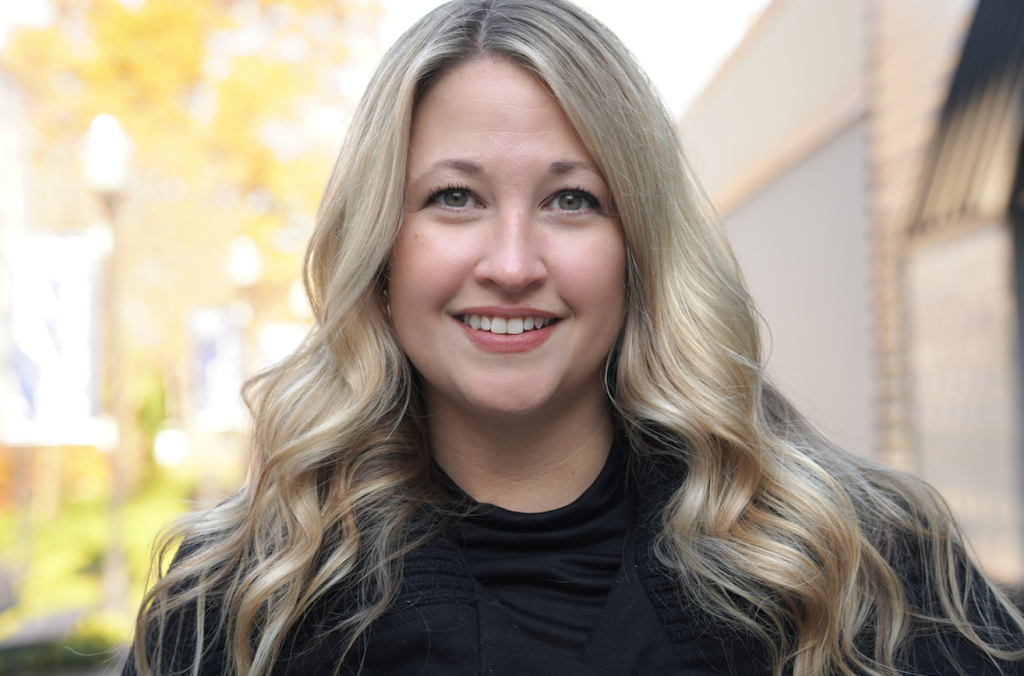 Gabrielle D'Amico's (M.F.A. 2017) script, Hot Mess, has been picked up by TV director Katie Locke O'Brien for the big screen! The project is currently in pre-production and scheduled to start shooting in early 2024.
The official synopsis for Hot Mess reads: "After imploding in the worst way possible on a wildly popular American dating show, Laurel Mack must do the ultimate walk of shame… back to her hometown. Having failed to win love on the show, Laurel finds herself living in her quirky parents' basement, without any friends, constantly bumping into the miserable ex the whole town adores, and experiencing the constant mockery of all who witnessed her public meltdown. She embarks on a hilarious and heartfelt journey to discover self-love, and with that, real connections with others."
From Gabrielle:
"The Wilkes MFA program changed my life, plain and simple. I developed my first screenplay in the program under the guidance of faculty member Susan Cartsonis. That relationship blossomed when her production company, Resonate Entertainment, later optioned that same script. That option agreement led me to my agent, which led to writing more scripts, including HOT MESS, which led to where we are today.
The support of this community continues long after graduation. Susan went from a faculty mentor to a personal one and more importantly, a friend. I couldn't be more grateful.
I also couldn't be more thankful for the wonderful team of women (!) backing HOT MESS and bringing it to life. It's been wonderfully surreal and I can't wait to go on this journey — once WGA writers reach a fair and just agreement with studios and streaming services.
In addition to a full heart, I am also suffering from full imposter syndrome, which makes it official: I am a writer. LOL."
Read more about the project in these press releases from Deadline, The Hollywood Reporter, and Variety. Congratulations, Gabrielle!
Gabrielle D'Amico is a screenwriter living a sheltered life in Pennsylvania. After graduating from Wilkes University with a degree in communications, she went on to work for Wilkes University and earned her M.F.A from… Wilkes University. Gabrielle lives approximately five blocks from her childhood home and regrets it almost daily.
Her first spec screenplay, NOW OR NEVER, was developed in the Wilkes creative writing MFA program under the mentorship of faculty member Susan Cartsonis. After placing as a semifinalist in the feature-length screenplay competition held by the CineStory Foundation, the script was optioned by Cartsonis and her producing partners (Suzanne Farwell and Brent Emory) at Resonate Entertainment in 2017.
Her second screenplay, HOT MESS, is under development with Emma Roberts set to star. Katie Locke O'Brien will direct and Maggie Malina, Debbie Liebling and Laura Lewis (from Rebelle Media) are producing. Principal photography is anticipated to begin in early 2024.
Gabrielle is represented by Frank Wuliger at The Gersh Agency. She is married to Nick, a utility forester, and they have a spoiled rescue dog, Ruthie. She resides in Kingston, Pennsylvania.
---
CELEBRATING THE GRADUATING COHORT
Our final M.F.A.-term grads are finishing up a semester-long practicum in the industry of their choice: Publishing or Teaching. Read more to see what students have been up to in their chosen practicum experiences, and what they'll take with them into their future career endeavors.
John Al: "Thanks to the generosity of Phil Brady, Bob Mooney, and Bill Schneider, I was afforded an unfiltered sampling of the many workflows and benchmarks that flood every echelon of the publishing supply chain. While I expected the process to be hectic and chaotic, I was surprised by the simultaneous number of moving parts, most of which require meticulously planned sequential collaborations to complete. While networking is certainly paramount to success in publishing, I did not expect to see such a high acumen of project management required to make any progress whatsoever, both internal and external to the company. I look forward to applying what I learned in my future endeavors."
Caitlin Downs: "I have had a wonderful semester building up the literary community at the college where I teach. The practicum gave me the opportunity to create a literary magazine for the art college and I look forward to students joining the effort in the fall now that it's established. I've learned that building a web presence isn't quick or easy. The groundwork of the literary magazine will be for creative writing minors, but I would love to see a creative writing BFA develop in the future."
Amanda Gipson: "This semester, I facilitated creative writing workshops for the peer consultants in the Writing Center at Wilkes. The sessions paired a peer tutoring competency with an element of craft through an exploration of Appalachian pedagogy. After my teaching practicum, I feel prepared to facilitate similar workshops in rural communities. I think the experience has translated into a readiness to frame creative writing as a potential tool for place-specific community-building, competency-based education, and mental wellbeing."
Jessica Grassano: ​​"During my last semester here at Wilkes, I've been interning with Etruscan Press and have had the opportunity to work on Diane Foley and Colum McCann's American Mother. While working on this project, I've been exposed to the logistics of crowdfunding for books already in pre-production and gotten a glimpse into the realm of publishing a book that is likely to have an important literary and social impact. It's been so interesting to learn some of the inner workings of how a publishing company operates. This internship has given me a lot to think about regarding future potential careers especially since, compared to other jobs I've had, nothing has felt as rewarding as being a part of an organization that is bringing new books into the world."
Tim Jones: "I am interning with Resonate Entertainment, a production company in Los Angeles. Wilkes faculty Susan Cartsonis is a co-partner at Resonate, so it's a wonderful opportunity for getting your name in the door. My projects consist of providing coverage for submitted screenplays, essentially reviewing potential projects (grading on premise, storyline[s], character, etc.) and if they align with Resonate's focus on female-forward audiences. Having no prior background or connections with TV/film production, I have learned there are many writing careers not limited to screenwriting alone: coverage, script supervisors/doctors, ghost writing… the industry doesn't feel so condensed to one pathway. I'm getting to write my own."
Hallie O'Neill: "I was one of a group of Etruscan Press production interns this past semester. I enjoyed the structure of the internship, particularly the regular Monday-morning meetings: they gave everyone a chance to come together, see each other (albeit virtually), and feel up-to-date on all the Press happenings. It was extremely valuable to see all that goes on behind the scenes of a small press – and there's a LOT. I participated in tasks ranging from comparative research to author outreach to proposal writing. The experience gave me intimate context on the many different career paths within the world of publishing, an industry I feel more well-equipped to explore after completing this internship."