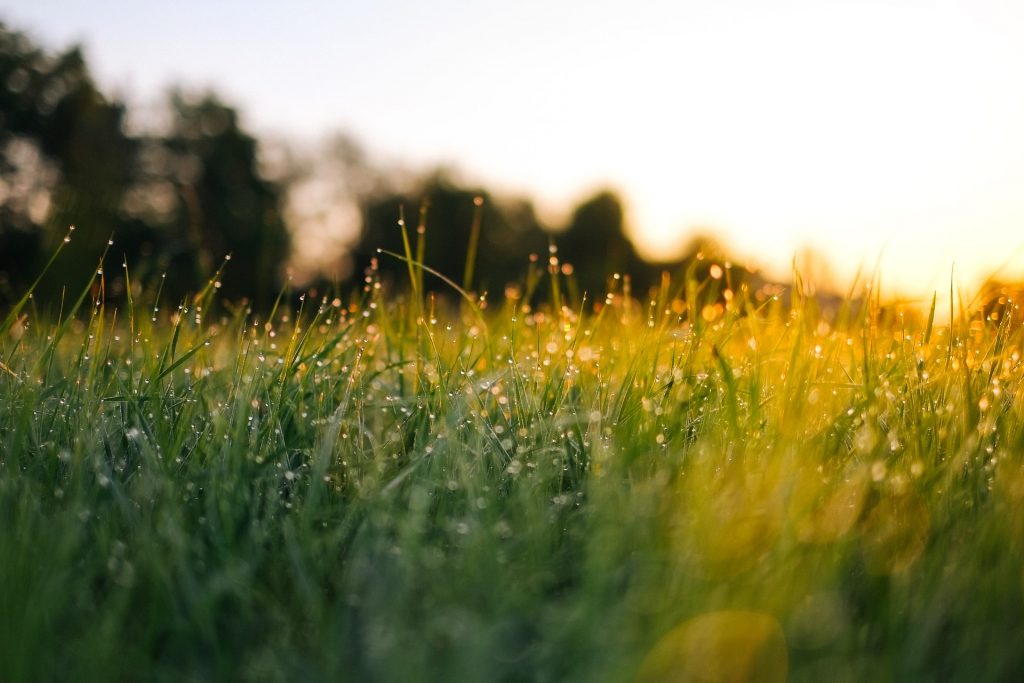 Start the countdown: June is almost here! After another virtual residency in January, I am itching to once again be in (physical) community with classmates and all the members of our writerly family at Wilkes. We all know how lonely of an endeavor writing can be, and this year has felt especially long for those like me who live a thousand miles or more from Wilkes-Barre, PA.
Although this is no change from the past few years, much of the news we hear about our world is a cause for concern. It can make us feel much lonelier. Wars abroad, violence against targeted identities, the threat right here at home against bodily autonomy. We hear these stories every day; as storytellers ourselves, perhaps we think more critically about what these stories mean for humanity.
We're all doing storytelling work of our own, perhaps in counteraction to these loud – sometimes frightening – popular narratives. Whether that be a memoir, a science fiction, or a play, our stories are valuable. We all contribute our own narratives to this world in need of hope, and in a month, that's exactly what we'll celebrate. This June, we have many accomplishments to honor (and so little time).
My project mentor, Nancy, is never short on inspirational quotes. As I completed my memoir this semester, here's one she shared with me: "The most important ingredient in all of this? You! Only you have lived your special life. Only you can tell your story the way you want it to be told." – Karen Dustman
See you soon,
Hallie O'Neill, MFA '23
---
Maslow Family Creative Writing Program Updates
Biggest Residency Ever
With another 23 new students entering the program in June, we'll have about 100 students and faculty at the upcoming summer residency, along with a dozen agents and editors, a healthy handful of alums, and another dozen visiting authors and guests, making it the biggest residency in the history of our program. Here's hoping it's also the best!
New Residency Features
On June 18 and 19 you will notice two events that will become regular features of our residencies:
Journey of the Book: On the first evening of the residency, we'll interview faculty mentors with new book releases to discuss their book's journey from conception to publication. In June, we'll celebrate the release of novels by Nisha Sharma and Ken Liu; in January, J. Michael Lennon and Laurie Loewenstein.
Juneteenth!: Every summer, on June 19, we'll celebrate Black authors, enjoy food from Black-owned food trucks and enjoy music by Black musicians.
LitFest 2022!
In addition to our Juneteenth celebration, faculty readings, and alumni readings (by Jen Bokal, Jackie Fowler, Suzanne Ohlmann, and Barb Taylor, interviewed by Matt Hinton), we'll enjoy another festive LitFest! on Thursday, June 23, with more food trucks, beer, and ice cream, featuring readings from star alum Morowa Yejide, new faculty mentor Ru Freeman, New Yorker columnist Margaret Talbot, and National Book Award finalist Tim Seibles!
Booked for 2023
At our January 2023 residency, Man Booker Prize-winner (and star alum) Marlon James will be our featured reader; and in June 2023 it will be New York Times' Editors' Choice author Alexander Chee.
New Issue of River and South Review Goes Live in June!
Thanks to the time, talent, and effort the River and South editorial team put into reading, discussing, selecting, editing, designing, and proofreading this semester, the Summer 2022 issue will go live on June 17th with eight poems, three short stories, and three essays.
Until then, please check out our Winter 2022 issue (or any of our other past issues), by visiting www.riverandsouth.com. – Dawn Leas (MFA '09)
---
Juneteenth Celebration at the June Residency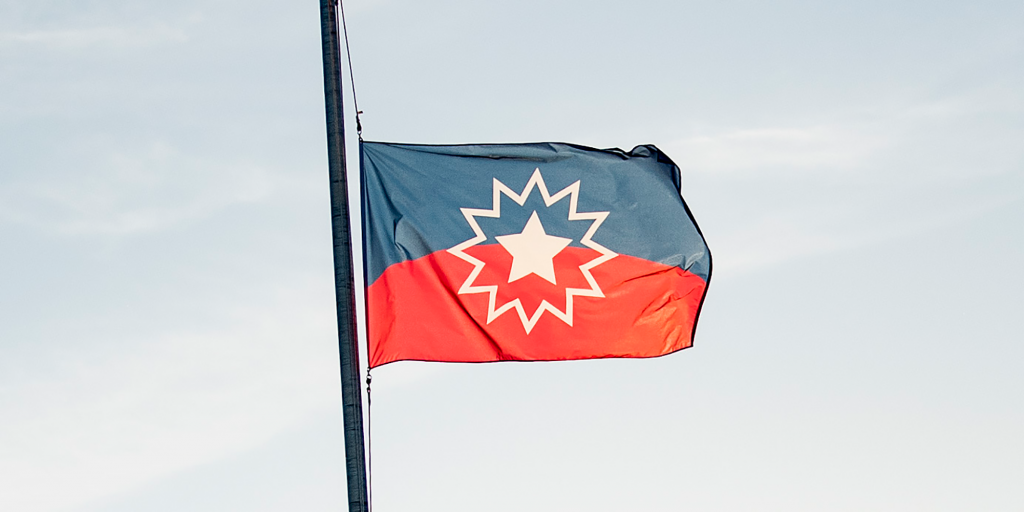 This June, the Maslow Family Creative Writing Program is starting a new residency tradition – a celebration of Black authors, food, music, and more in recognition of Juneteenth, which falls each year on June 19. Juneteenth is the oldest nationally celebrated commemoration of the ending of slavery in the United States, originating in Galveston, Texas in 1865 but only officially proclaimed a federal holiday in June of 2021.
This now annual tradition was born from our desire to celebrate Black writers, especially those who have been recently published (or soon to be published) with Etruscan, Hippocampus, and Kaylie Jones Books. Juneteenth falls perfectly within the summer residency, and there seemed no better fit for such a celebration. This year, you can look forward to talks or readings by: R. Alan Brooks (graphic narrative), Shanta Lee Gander (poetry), Felice Belle (poetry), Andre Carter (novelist), and Christopher John Farley (young adult).
Of course, no celebration is truly complete without delicious food, which we'll enjoy from Black-owned food trucks Snook's Wings and Things and Sammy's Caribbean Grill. We'll also enjoy some live music.
---
International Arts Festival Produced by Current Student
by Hallie O'Neill
Being a grad student is rigorous in itself. But imagine simultaneously running a nonprofit organization and planning an international art and book festival. Kate Ekanem-Hannum has done all three in her first semester in the Maslow Family Creative Writing Program.
She began her nonprofit organization Inspire Community Network (ICON) when she was just 18 years old. Using United Nations frameworks to promote community development, ICON serves the six geopolitical regions of Kate's home country, Nigeria. Apart from advocacy for girls' education, women empowerment, and youth development, ICON seeks to uplift underrepresented Nigerian artists.
When Kate came to the United States at 18 years old to attend college, she began to explore her own identity as an artist and a writer. However, she found it difficult to write about herself with few to no mainstream examples of authors who mirror her background. From her experience, when telling other Africans that she's from Nigeria, they call her lucky – that Nigerian artists are represented everywhere. But it's usually not the case, and there are many minorities in Nigeria and Africa as a whole that are continuously underrepresented.
"Why is it such a struggle to write about 'me'?" Kate said. "I didn't have a lot of role models from where I come from in Nigeria. I wasn't seeing them in characters, movies, anywhere. No one wrote about them."
Perhaps the most prominent current Nigerian writer is Chimamanda Ngozi Adichie, a brilliant writer but who, according to Kate, "isn't anything like me." This proves once again the truth of Adichie's "single story" phenomenon, and Kate aims to make room for more Nigerian stories. As she thought more about representation, she started to research whether or not there were global artist festivals where African writers and authors could gather and collaborate. Finding essentially none, she harbored the dream of starting an annual celebration of her own.

Thus was born the IBOM International Art and Book Festival, a four-day event with the goal of bridging the gap in the representation of artists and creative arts. The festival will take place this summer from July 28th to 31st in Uyo Awka-Ibom State in Nigeria, and will gather over 2,000 artists and writers from around the world.
"It's a festival that amplifies the voices of Nigeria," Kate said. "They have really rich experiences, but they're being limited by language and culture. I want to do something to recognize those people. I brought in very intentional speakers – how do you talk about minorities and present them in such a way that the dominant culture would be interested in them?"
IBOM's panelist lineup features artists from an array of racial, ethnic, and gender identities in careers from journalism to politics to academia. Kate wanted to represent a myriad of countries, so not only are various Nigerian regions represented but so is Jamaica, Afghanistan, and even Canada. The three-day festival is packed with open mic events, live performances, open art exhibitions, writing workshops, book panels, and more.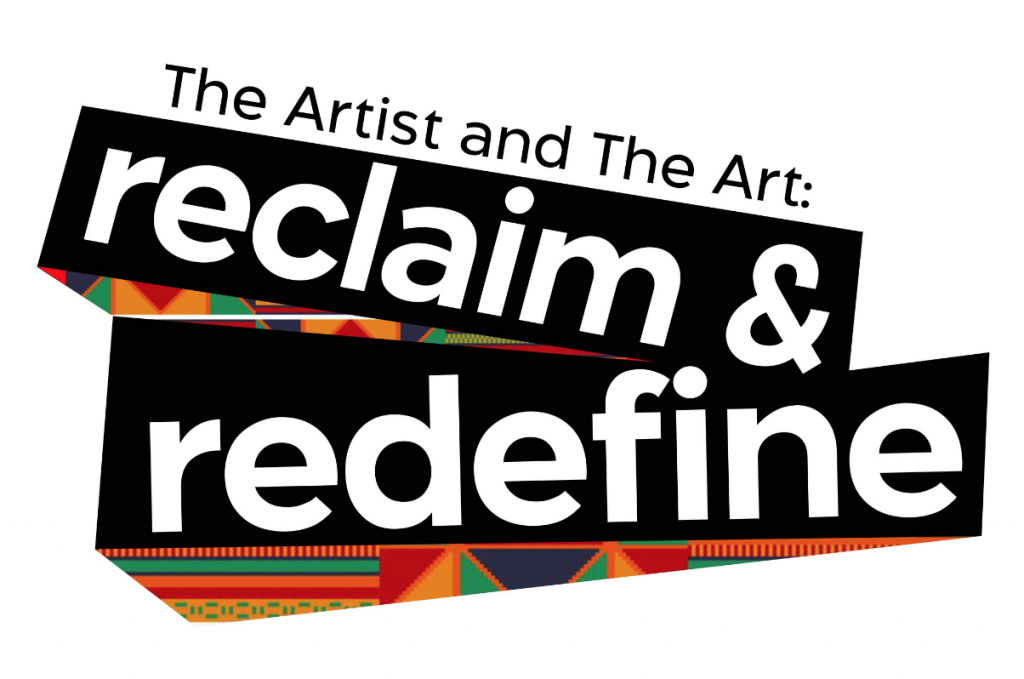 IBOM will also award two literary prizes through open submission contests: the New Voice Prize for Creative Writing (NEV Award) and the Global Minority Prize for Literature. Each prize aims to honor an unpublished work by a writer from either the Niger Delta Region or a writer from a list of countries with minority representation. There's a cash prize for each winner, whose names will be announced live at the festival.
With just two months before the festival kick-starts, Kate is excited to see her work finally come to fruition.
"It's not easy creating anything that has to do with minority representation," said Kate. "But there are people who are ready to push out the event and promote it. You have to trust."
If you're interested in partaking in or supporting the festival, Kate notes a few options, apart from purchasing a ticket and attending. The IBOM team is still seeking genuine, non-biased sponsorships (i.e. not affiliated with any political parties). They're also looking for event promotion on blogs or with other online publishers. In addition, the major two festival literary prizes are currently open to partnership with online journals and publications that are interested in working with the festival to identify, publish, and celebrate global minority stories. Reach out to Kate's team to inquire further.
---
Faculty News
Bonnie Culver was a panel member and moderator at the AWP National Conference (Philadelphia 2022) including "From Page to Production," a presentation on a panel of Wilkes faculty and alumni including Jean Klein, Matthew Hinton, Rachel Luann Strayer, and Sergio-Andrew Bettencourt Urbina.
In addition, her one-act play "Accident" was accepted for publication at BlueMoon Plays in April 2022. "A Ticket to the Circus," a one-woman show based on the Norris Church Mailer memoir of the same name, is scheduled for streaming in May 2022 followed by a live performance at the Edgemar Center for the Arts in California, starring Anne Archer and produced and directed by Michelle Danner. The film version of "Group S.O.S." was named Quarter-Finalist in the ISA Emerging Screenwriters Drama Screenplay Competition in 2022. In 2021, her rom/com comedy "I Do" was selected as a finalist (top 10 scripts) in the 2021 ISA Family & Holiday + Genre Busting Screenplay Competition.
Mike Lennon and John Buffalo Mailer are collecting and editing the writings of John's late father on the endangered merits of American democracy for publication by Skyhorse Publishing on January 31, 2023, Mailer's 100th birthday.
Nancy McKinley will read from St. Christopher on Pluto on Thursday, June 16 at the Tunkhannock Public Library, 220 W. Tioga Street, Tunkhannock, PA 18657. Books will be available for purchase and signing. The event is free and open to the public.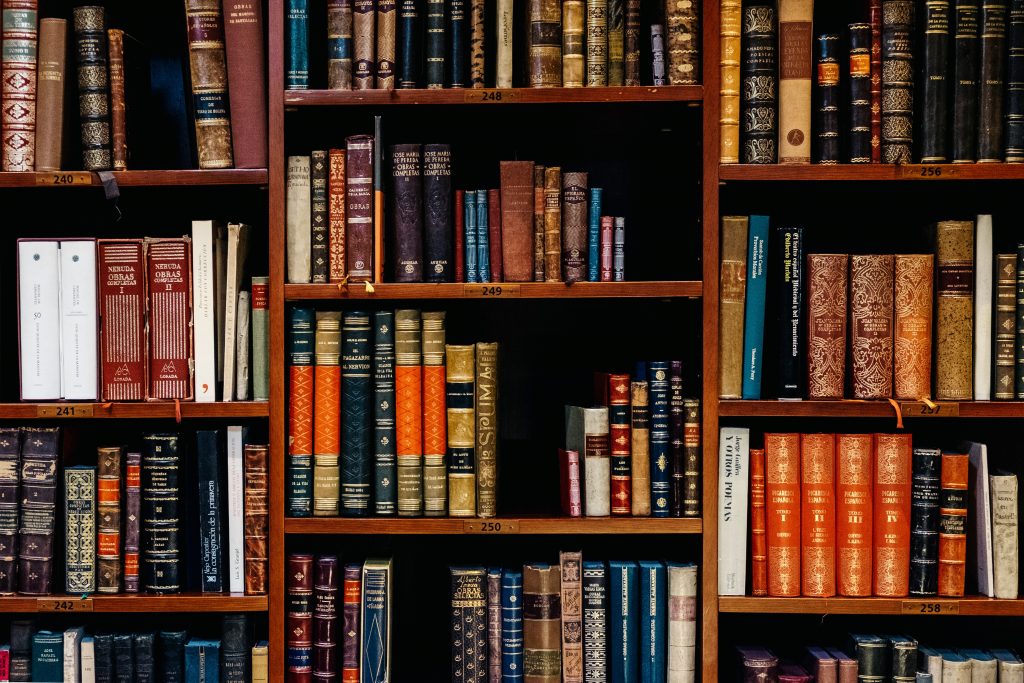 Alumni News
Rene Allen self-published her second children's picture book, Angel's Very Big Bag of Rocks, which is available on Amazon. She also completed her memoir, Doing Time in Purgatory: A Medical Memoir About What it Means to be a Woman, and is looking for a publisher.
Amye Archer's essay, "Shrapnel," a piece about the vicarious trauma she experienced working with school shooting survivors, will be featured in Creative Nonfiction's Spring issue. Amye's book, If I Don't Make It, I Love You: Survivors in the Aftermath of School Shootings will be released in paperback by Skyhorse Publishing in October 2022.
Jennifer Bokal will release her 17th novel in June 2022 via Harlequin Romantic Suspense. The Agent's Deadly Liaison is the fourth and final book in the Wyoming Night's mini-series. She has two other Harlequin Romantic Suspense books scheduled to be released in 2022 as well.
Randee Bretherick, publishing under the name Randee Green, will release her fifth novel later this summer. Criminal Justice will be published on August 9, 2022 by Coffeetown Press. It is the fourth and final novel in the Carrie Shatner mystery series.
Joy (Smith) Carey recently earned her Ed.D. in Educational Leadership from Wilkes. She successfully defended her dissertation titled "Building Language Proficiency: The Influence of PBL on Literacy Skills for Urban Middle School English Language Learners" in April and looks forward to what the future holds!
Angela Eckhart began interning for a literary agency after meeting an NYC literary agent during the April 2021 Belize Writer's Conference. Over the past year, she has read and critiqued 53 query letters and the first 75 pages of each manuscript for the agent. Additionally, she's providing proofreading and line-editing services, as well as writing middle-school grade nonfiction articles for a local homeschooling educational company.
Francis Fitzpatrick has two book reviews published in the latest edition of the Laurel Review. One of the reviews he wrote was about Ross Wilcox's short story collection The Golden Gate Jumpers Society. The second book he reviewed was Jeannine Ouellette's memoir The Part that Burns.
Jeffrey Ford is executive-producing the new season of Mystery Science Theater 3000, which will premiere to the public starting May 6th at https://www.gizmoplex.com/browse. Part one of his feature article on the 100th anniversary of F.W. Murnau's "Nosferatu" is in the latest issue of The Lost Film Fanzine #9.
Amanda Lance's YA novel Awareness, a novel she wrote for her master's at Wilkes, was published with Evernight Teen in January 2022. In April, Awareness became available on paperback.
Vicki Mayk presented a session, "Telling the Stories of Addiction: Theory and Practice," at the 2022 Pain and Addiction Summit, a conference sponsored by Wilkes University and the Luzerne County Medical Society. She also has been accepted to study for the Certification of Professional Achievement in Narrative Medicine in Columbia University's Narrative Medicine Program.
Margaret McCaffrey published her story, "For Jane," in an Australian-based online journal called The Human Writers. The piece is in memory of her friend who died twenty years ago and whose anniversary commemorations were postponed due to pandemic lockdown.
Ann Lee Miller's article, "The Plot Skeleton as a Teaching Tool for Introducing Plot: A Reflective Inquiry" will appear in the June Journal for Scholarly Engagement.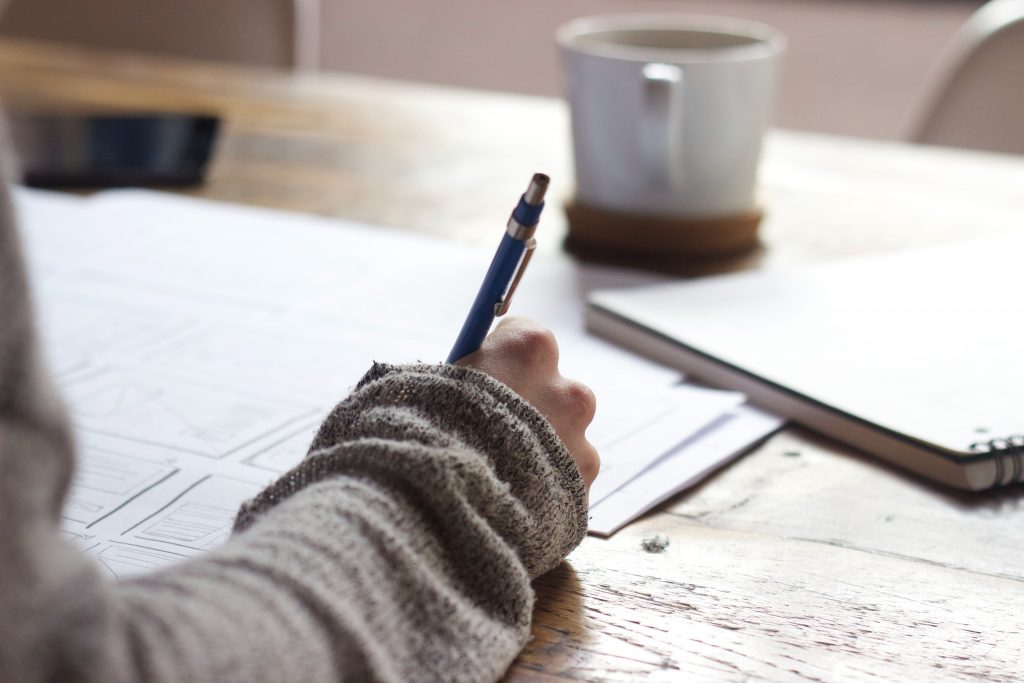 Student News
Kate Ekanem-Hannum is launching a new annual International Art and Book Festival from July 28-31, 2022 through her organization. Ibom International Art and Book Festival is interested in securing and sustaining platforms for global minority literature and arts, featuring prominent authors and artists from different countries around the world especially countries that are most oftentimes underrepresented in mainstream Literature such as Brazil, Namibia, Cameroon, Trinidad, Albania, and Afghanistan. The festival will bring more than 2,000 book lovers, writers, poets, musicians, artists, dancers, filmmakers, actors, and students to celebrate creativity through panel discussions, book chats, art exhibitions, workshops, documentaries, exhibitions, poetry performances, concerts, and more in Uyo Akwa Ibom State, Nigeria. The major two festival literary prizes call for submission and are currently open to partnership with online journals and publications that are interested in working with the festival to identify, publish and celebrate global minority stories.
Katie Kelly is currently in the process of trying to develop a writing workshop in the Pittston Community.
---
Our Director in Prague!
With the long-anticipated arrival of spring, our program director, David Hicks, is back home now, having greatly enjoyed his Fulbright experience teaching American Literature to Czech students at Charles University while continuing to direct our program virtually. He would like to report that he did his very best to eat all the duck, red cabbage, and dumplings the city had to offer, and savored its delicious Pilsner, one refreshing glass at a time.