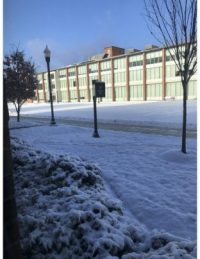 As we prepare for next semester, I encourage you to take a moment to peruse this newsletter and meet some of the talent who will participate in our virtual residency this January. As the Maslow Family Creative Writing Program offerings expand, expect more publishers, writers, outside readers, faculty members, students, and change that will bring out the best in us all.
I've had to "Revise This!" newsletter since we've learned the campus will be closed, and Zoom will be our vehicle of delivery for this upcoming residency. No cool wind or light dusting of snow. No Buddha surrounded by Christmas decorations, and no Genetti's. But we do have our devices, and we will be able to meet, present, chat, teach, learn, and continue with the program online. There is lemonade here somewhere; just keep looking.
And one more thing, posting this newsletter is my last task as the editor—and what a journey we've had together. As I hand off these duties to the new editor, I thank you all for participating, and I encourage you to continue sharing your good news.
Sincerely,
Roni Teson
---
Maslow Family Creative Writing Program UPDATES:
Virtual Winter Residency
The Wilkes University COVID Response Team has informed us that we need to run the winter residency virtually and not in person. You will receive a revised residency schedule soon. All your Zoom links will be posted on our website, https://wilkescw.com, with the password to be emailed a week or two from now. Stay tuned for more information.
Enrollment Boom
We are proud and excited to welcome 25 new students to the incoming (January '22) cohort! That means we've enrolled 64 new students since January 2021, nearly doubling the total number of students in the program. A big thank-you goes out to Bonnie Culver and Mike Lennon for building our nationally renowned program, to our wonderful faculty, whose attentive, compassionate, and wise instruction has given us a stellar reputation in the writing world, and to our remarkable alumni, the most successful of any low-residency program, who continue to represent us so well. Keep up the good work and keep spreading the word!
New Faculty
With so many new students, we need to add to our faculty, and were fortunate to hire some rising stars in the American literary scene. In addition to those announced in our last newsletter, we are excited to welcome performance poet Angelique Palmer, who will teach Spoken Word, sci-fi writer Ken Liu, who will teach sci-fi fiction, narrative nonfiction writer/activist Jessica Goudeau, and novelist/essayist Rachel Weaver. Welcome to the team!
Thursday Writing Hour
We have begun hosting in-person Community Writing Hours in the new conference room (formerly the SenArts room) in Cox Hall, every Thursday from 11:00 am – 1:00 pm. Any members of our community (Wilkes undergrads, grad students, faculty, staff, alumni) should feel free to come by anytime during those hours on Thursdays to spend some quiet writing time. (No critiquing or sharing—just writing.) With free coffee, tea, and snacks too!
January Readings
Want to attend some high-quality virtual readings ? Here's a schedule for the Maslow Family Salon Readings at the January 2022 residency. Time: 6:30-7:30 pm unless otherwise indicated (Zoom links will be provided):
Sunday Jan 9 Faculty Reading
Christine Gelineau, Jessica Goudeau, Jenny Mayer, and Nisha Sharma.
---
Monday Jan 10 Alumni Reading (4:30-5:30 pm)
Jennifer Bokal, Jaclyn Maria Fowler, Sérgio-Andreo Betancourt Urbina, Andre Carter. Moderated by Matthew Hinton.
---
Tuesday Jan 11 Faculty Reading
Sari Botton, Ross Klavan, Laurie Loewenstein, and Jeff Talarigo.
---
Wednesday Jan 12 Faculty Reading
Drama Night: Plays by Gregory Fletcher and Christine Renee Miller
---
Thursday Jan 13 Featured Readings
ReShonda Tate Billingsley, Angelique Palmer, and Victoria Christopher Murray.
---
---
The Art of Writing Books is Only Half the Journey
Meet the founders of Brown Girls Books, authors Victoria Christopher Murray and ReShonda Tate Billingsley.
Victoria holds an MBA from New York University and has authored more than thirty books—two have been adapted for film by Lifetime and two more are being slated for production. ReShonda is a former TV Journalist, a marketing professional (and a poet) with over fifty books in publication (adult and teen fiction, as well as non-fiction, and poetry), and two film adaptations—she's been a professor, a producer, and oversees the operations of Brown Girls Books.
ReShonda and Victoria have received separate NAACP Image Awards and between the two of them have a plethora of distinguished honors and awards, too many to list on these pages. Impressive women.
The best part of this news is that the Brown Girls Books founders are joining us at our upcoming residency in January 2022, reading from their work, sharing their wisdom and insight, participating in the Agents & Editors Panel, and more.
Full disclosure: I've known Victoria for more than half my life and I've come to know ReShonda through this friendship. I witnessed Victoria start her career as an author, self-publishing her first book, hitting the pavement hard, working to sell books, and working equally as hard to refine her writing. Victoria is always learning, and that's an admirable trait that has obviously paid off. She's a longstanding Simon and Schuster author with her most recent novel, The Personal Librarian, a historical fiction co-written with Marie Benedict, spending several weeks on the New York Times Best Seller List this year and chosen for A Good Morning America Book Club Pick. I hear it's also going to be adapted for film.
ReShonda started the same way, self-publishing, pounding the pavement to carve out a career as a writer. She is also a longstanding Simon & Schuster author. Is it any wonder these two women found each other and forged a friendship that grew into a publishing partnership?
The three of us spoke via Zoom last week about writing and the business of publishing:
Roni: Will you share the story about how and why you two started the publishing company Brown Girls Books?
Victoria: Not many people know this story. In 2012, I wrote Scandalous, a prequel to my first book Temptation. My publisher wanted to do something different with this book since it was a novella, 60,000 words versus the 100,000 words of my novels. My publisher wanted to release it as an eBook only. But they only offered a $5,000 advance and based on what they had been paying me—I was stunned. I told my agent I will let that book sit on the shelf before I let somebody only pay $5,000.
[ReShonda is driving her car, dialed in to Zoom, laughing on camera.]
Victoria: That conversation led to my agent saying, "I can publish it for you." So we worked through that, and she published the book. The result was that I earned more in the first month than the publisher offered as an advance. And then… every month that same amount of money kept coming in for this book, and I just kept forgetting to tell people about it because it was just an eBook. I was on tour with ReShonda, and sometimes she would remember to mention it.
We were shocked at how much this little book kept earning without a big publisher behind it. By the end of the year, it sold over 35,000 books without any marketing and barely a mention. That's why we thought we could help people who could not get major book contracts still get into the publishing game and still do well—even if they only sold half of what Scandalous sold.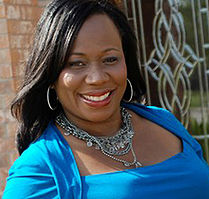 Reshonda: One of the reasons we felt that Brown Girls Books was needed is because we had seen the industry plummeting. Good authors that we loved and respected were losing their book deals. We knew it wasn't because they were not talented writers; it was just the industry changing. And there were so many authors unable to break into the business. With the success of Scandalous and our own careers, we thought, "We can do this" and give these authors an opportunity to be heard.
Roni: I recall you had a motto or a mission that has probably changed in the eight-plus years since you launched Brown Girls. What was it?
ReShonda: We started with something like… new authors and fan favorites.
Victoria: What we were trying to do was introduce new writers and come up with a way for authors who had lost their contracts to still be published.
Roni: How many books do you have now? I remember the beginning, ten then twelve…
Reshonda: We have over 40 authors on our roster now.
Roni: And you're still actively publishing, right?
Reshonda: We are… but the best laid plans don't always go as planned. We had ambitious goals for Brown Girls when we first started. We were going to publish four books a month. Initially, Victoria's agent was involved until she heard our goal. She said, "Good luck with that." After the first few books we realized it was a lot of work for these two brown girls.
Roni: What were your "aha" moments when you found yourselves on the other side of the fence, not as authors but now as publishers?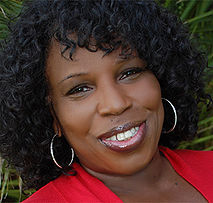 Victoria: I always knew it was hard to sell a book. But I didn't realize how difficult it was, and I think my biggest "aha" moment was learning that the only person who can sell a book is the author. We put our names on the book. We thought that would make a difference. We thought that was going to help the authors. But that didn't count at all.
ReShonda: We thought our fan base would naturally gravitate to other authors. We were shocked to see it didn't happen. Our fan base wanted our books and that was kind of disheartening for us…because we really did think we could bring writers on and give them our readers. But that was just not an easy transition.
Roni: How has being a publisher informed your life as a writer, an author?
Victoria: There's a lot that my author side brought to Brown Girls. But I always knew the business side. I started with a self-published book and so did ReShonda. You really learn guerilla marketing when you do it yourself. You learn that you can only sell one book at a time. Most authors go out there and want to have a book signing with a stadium filled with people. You're not going to have that.
Going back in our history, Roni, you were at one of my very first book signings in Arizona. I don't know if five people walked in that store while we were there. I was in the mindset that I would sell this book one book at a time… but a lot of people just give up too soon. I was like, hey, five people came here, that's five people I didn't know.
Roni: You've always shared that piece of wisdom to build your reader base one person at a time and it has worked well for you. Let's switch gears and talk about the submission process for Brown Girls and what you discovered there.
ReShonda: We discovered that everybody wants to be a writer. [Laughter]. We were so excited early on when we had an opportunity to go on the Tom Joyner Morning Show, which is a syndicated radio show. We talked about the publishing company and then the next thing we knew we were inundated. We got over 400 manuscripts. Initially, we were going to critique all the manuscripts that came our way. We were going to offer that service to people.
[Victoria laughs.]
ReShonda: We critiqued one book and realized that was a bad idea… I think it was Victoria's.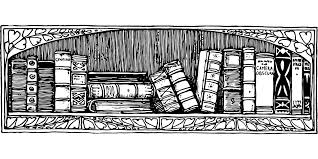 Victoria [laughing]: I don't think so.
ReShonda [more laughter]: After you read three bad books… I was pulling my hair out.
Victoria: And once you've read three bad books, you have 397 more waiting for you with more coming in every day.
Roni: Did you begin to stop after the first few pages?
Victoria: Yes, you can tell right away. But sometimes you didn't have to get to the first pages. Somebody sent us a children's book on lined paper like the kind they hand out at school, and they had stick figures drawn in pencil. Someone else sent a query letter that was written on the back of an envelope.
[More laughter.]
Roni: Have you found any books in your slush pile that you published?
Victoria: Yes, we have. But I would say that half of our books are through somebody who knows somebody, and that manuscript makes it to the top of the pile. But we have never published a book because somebody requested a favor. We believe in what we select.
Roni: In the beginning, as publishers, the two of you did everything on your own. You have support staff now, right? How has that evolved?
Victoria: We have some support, but we still do a lot on our own. If we could have a staff, even two or three interns, that would make a big difference with us.
Roni: I think some of our cohorts might enjoy interning with you two. Wilkes has internships [I suggested they talk to David Hicks because they both appeared shocked].
Shifting gears to your writing career, ReShonda, think back to your younger writing days, when you were first starting out as an author with your first and second books. What kind of advice would you give your younger self right now?

ReShonda: Directly to me, I would say, "Look at this as a business," because I did not. I would sell some books and go buy some shoes. In my early days, I never saw myself as a businessperson. The art of writing books is only half the journey. The other half is the marketing and the business side. I would definitely tell people from the very beginning—treat your passion, what you are doing, as a business and not as a hobby. Because as long as you treat it like a hobby, it will be a hobby.
Roni: That's advice learned through effort. Thanks for sharing. This next question is for Victoria. I want to know about your recent experience as a New York Times best-selling author.
Victoria: I was very happy because after 20 years of being in this business, we finally made the New York Times list and the USA today list. It's exciting for a moment and then you go back to work. It doesn't change anything, except it makes you want to work harder. But I don't feel any different. You get to celebrate for a few minutes and then you go back to work.
Roni: It was a collaboration, right? …with Marie Benedict. I know it's not your first collaboration, but this was somebody new.
Victoria: I didn't know her. She reached out to me. She had read my book Stand Your Ground. She had this idea to write about this character who is a real person, but she wanted to do it as a biographical novel, historical fiction. The Personal Librarian is about Belle da Costa Greene, who was the curator for J.P. Morgan's whole collection—rare manuscripts and art. He [J.P. Morgan] wouldn't have been who he was without her because he is as well known for that as he was for his financial side. But no one knew until she had died that she was Black. She passed the whole time. The thing that was so fascinating about that is that her father was Richard T. Greener, who a lot of people in the African American community knew because he was the first Black man to go to Harvard. How does somebody like that [Belle da Costa Greene] get to pass? It's a fascinating story.
Roni: I'm reading it now. It's well-written. It's great. I know you've had some tight deadlines, Victoria, and you've pulled some rabbits out of your hat. I want to ask both of you, how are you able to be productive and maintain your creativity and writing no matter what? I've seen some friends get sidetracked during the pandemic and just be affected by politics and the world when it comes to their writing. I know you two have not. Your advice might help others.
Victoria: I was still working when I wrote my first novel. I came home from work every day and wrote at least one word a day. I think sometimes creative people put things on themselves that they cannot do. I used to commit to writing five pages a day and then if I failed to write five pages it kept falling on me to make it up and it just overwhelmed. I made up my mind to write at least one word a day because that was something I could achieve. Some days I came home and only wrote "she said" but that doubled my commitment and then I was a success. I could build on that. If you treat it like a career, it will come back to you as a career.
Roni: One thing I've always admired about you is that no matter how accomplished you are… you always seek knowledge. You've written thirty novels, you're a Simon & Schuster author, you've had two movies made from your books and more are coming, and yet you're always open to learning. Can you elaborate on that?
Victoria: Last week I did a little video on writers needing to be perpetual learners. In the video, I'm telling people one thing they'd be surprised to find out about me is that I've written all these novels and I take at least two classes a year whether it's online or in person. Because if you don't have anything in you, you're not going to be able to get anything out of you.
One of the other things I love about taking classes, is that I love taking Intro to Fiction. I go into a class with the thought of learning one thing—because it's going to be that one thing that changes your writing or improves your process. I remember being at the University of Iowa and I learned that cliches are bad, that one thing changed my life. One person told me she would give me three exclamation points my entire career. She said do not use grammatical marks to tell your story, use your words.
Taking classes keeps my writing sharp. I don't think I'm doing my readers any favors if I don't give them my best. Each book is better than the last and it's the best I can give you in this moment.
Roni: ReShonda, how do you maintain your productivity as a writer?
Reshonda: Life will always get in the way. You have to decide whether this is something you feel strongly enough about that you're not going to let life be an obstacle. Every minute you spend talking about what you don't have time enough to do could be spent doing it.
[I think that's why she's driving and speaking on Zoom.]
The way I'm able to get all the things done is I utilize every moment, because otherwise you'll find yourself folding laundry when you should be writing a book. Your desire to write has to become greater than your resistance. I don't get writer's block. Even if I write garbage, I'm going to keep writing.
Roni: Your words are going to help some people, thank you for that. I want to know about your poetry, ReShonda. Between Christine Gelineau (faculty), Michael Hardin (cohort), and Dawn Leas (alumna) and the many other great poets involved at Wilkes—I'm becoming more and more interested in poetry. What's your poetry book?
ReShonda: It's called something to say, Something to Say: Poetry to motivate the mind, body, and soul.
Victoria: I think she should do a poem at one of the events. She's just so good at it. She does poems for weddings or special events. Her process is amazing. She prepares for it right before the event so that it is what she's feeling. But it feels like she's been working on it for months.
Roni: I would love that. I know many others who would as well.
Victoria [huge smile]: I'm just so excited to go there. I love to speak to people who want to write as much as I do and probably a little bit more because they're getting their master's. I'm an open book and you know that about me.
Roni: As we close out this conversation, what's next in your future—books, movies, publishing business?
Victoria: My next things are all writing. We'll sit down at the beginning of the year and figure out where we want to go with Brown Girls. We're staying in the publishing business, we're just both so inundated with big projects. I have to finish the Seven Deadly Sins Series because Lifetime wants all seven. I don't know if I would finish the series without Lifetime. So I'm finishing those three books. I have another book coming out with Marie Benedict which is also a historical fiction. It's about the friendship between Mary McLeod Bethune and Eleanor Roosevelt. It's fascinating because Eleanor Roosevelt was the first ally out there. I'll also be working on my own historical fiction, a book about the March on Washington.
Roni: I'm recently fascinated with historical fiction, too. That sounds amazing.
Victoria: You get to teach while you're sharing the story. It's like starting my career all over. It's new and it's fresh. I don't usually write two genres. This is the first time.
ReShonda: I'm in talks about a collaboration that's also historical fiction. I can't say much about it yet—other than it's about gentrification, which is a topic I've dealt with a lot and that I really like. I'm excited about that project. I'm also working on a historical fiction about Hattie McDaniel. She was the first African American to win an Academy Award. Her story is fascinating. I write screenplays. Victoria forgot about that because she doesn't like it, but we have a movie that we are shooting.
[More laughter on the screenplay comment as our conversation winds down. I don't want to end this talk. But we must… We have writing to complete.]

The friendship and mutual respect between Victoria and ReShonda is strong and that's evident when you spend any time with them. These two women are kindred spirits. I'm proud of their achievements and impressed that they both constantly strive for improvement and success. I'm thrilled that the two of them will join us at residency, and you can bet the house there will be more to come from the founders of Brown Girls Books. Stay tuned.
---

"We write for the same reason that we walk, talk, climb mountains or swim the oceans – because we can. We have some impulse within us that makes us want to explain ourselves to other human beings." – Maya Angelou
---
SCI-FI & FANTASY Fans, Listen up…
There's a New Voice in Town! Ken Liu has joined our faculty and recently a member of our cohort (and friend), John Cornelius met up with him to find out more.
A winner of the Nebula, Hugo, and World Fantasy awards, Ken Liu is the author of The Dandelion Dynasty, a silkpunk epic fantasy series (The Grace of Kings + sequels) as well as The Paper Menagerie and Other Stories and The Hidden Girl and Other Stories. Although traveling at the time, Ken was kind enough to correspond with me and answer some questions about himself and his work.
John: What do you most look forward to about teaching in the Wilkes program?
Ken: While I've taught many craft workshops at all levels from absolute beginners to seasoned industry pros, this will be my first time teaching in a graduate-level MA/MFA program. I look forward to working with students over an extended period of time, building on their strengths and helping them tell the stories they want to tell.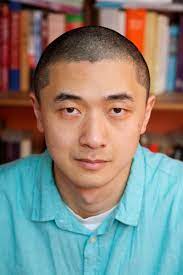 Throughout my career, I've benefitted from the mentorship of writers who had more experience, whose careers traced arcs I wanted to follow, or who simply had the knack of doing work that I admired. I view my participation in the Maslow Family Graduate Program as a chance to give back, to share lessons that I wish I had known earlier, to encourage and empower newer writers to revolutionize speculative fiction, for only by continuously breaking new ground can worthwhile traditions be sustained.
John: Has your process of writing a novel usually started in the same way—e.g. with world-building as opposed to character—or has it changed from book to book?
Ken: With every novel — indeed, with every short story — I feel that I have to throw out everything I've learned before and begin anew. Every book and story seems to follow its own course. Sometimes, the story's shape bursts into my mind, fully formed, and my work is just to fill in the blanks. At other times, I have vivid characters wandering about in search of a plot. Still other times, I have nothing more than a voice or a feeling, but it won't let me go until I've figured out the story it belongs to.
This is not to say that experience is worthless. Over time I've learned to trust my instincts, to know which "story seeds" are mere passing fancy, just clichés disguised as insight, and which seeds are worth cultivating and caring for, giving them a chance to germinate and grow. I've learned when to ignore craft "rules" and when to adhere to them, when to hack away at a draft until all obstacles are overcome and when to throw everything away and start again.
Experience has taught me, above all, to accept the impossibility of pinning down every aspect of the creative process. This is not as easy as it sounds.
John: In your preface to The Paper Menagerie and Other Stories, you write that "all fiction is about prizing the logic of metaphors—which is the logic of narratives in general—over reality." Do you see or envision a unique role or set of possibilities for contemporary science fiction as opposed to other genres?
Ken: I think genre boundaries and conventions are helpful only as far as they help writers tell the story they want to tell. Beyond that, labels should generally be ignored.
It is a reality of the literary marketplace, however, that books are marketed by genres and readers discover new books via genres. Because marketing and discovery tend to function by making the specific general, by turning the sui generis into the familiar and expected ("This book is like Star Wars meets Dune"; "If you liked Famous Bestselling Writer, you'll fall in love with Debut Author"), readers and even writers end up with ideas about genres that are unhelpful clichés.
Science fiction, for instance, is often seen as emphasizing "big ideas" over "rich characterization," and many readers expect it to be didactic. There's also an assumption that it tends to become outdated quickly (see, for example, the many Golden Age stories about moon colonies and the Malthusian nightmares of overpopulation). These supposed genre features are generally seen as antithetical to "great literature" or even "good writing."
I could go on for hours about how these ideas about science fiction are nonsense, and the vast majority of science fiction published these days either subverts these expectations or leans into them so brilliantly as to make the criticism laughable. But that isn't very interesting to me — arguing to justify something you enjoy is always a waste of time.
What is much more interesting to me is why writers have found the interpretive frameworks and traditions of science fiction helpful to telling the stories they want to tell, and why readers continue to find stories labeled "science fiction" compelling and memorable. What does it mean to write against the expectations of the genre? What does it mean to write with the expectations of the genre? What does it mean to play with the expectations of the genre? Above all, how do you finally transcend all genres by crafting your own "genre"? Figuring these things out is what I hope students who work with me will be interested in.
John: What advice would you give someone considering writing their first science fiction?
Ken: The goal should never be to write a good "fill-in-the-blank genre" story, but to write a good you story that happens to make use of the established conventions of the genre.
When writing in a genre you're unfamiliar with, the temptation is to imitate, to ape what has already been done, to deploy the clichéd, the familiar, the generic. But good writing is never generic. Think back to writers you admire—Milton, Melville, Dick, Le Guin, Butler, Lahiri—not a single one of them wrote in some generic grapholect such as "Early Modern English," or a hackneyed, trope-laden pastiche such as "classic science fiction." In each case, the writer had to create their own syntax and vocabulary, invent their own tropes, build their own world, craft their own idiolect to tell the story that no existing language could tell.
You should aim no less high. Study genre conventions only so that you can expand them, subvert them, reinvent them, discard them—until they have transmuted into elements of your own idiolect, and you can wield them with the confidence that you're copying no one. Your story will be in conversation with all the other stories that have come before it, but it must sound like your voice. Without that, nothing else in your story will work.
John: What do you mean by "sustainable storytelling"?
Ken: In addition to being a writer, I'm also a futurist, in which capacity I work with governments, NGOs, and corporations to imagine, anticipate, prepare for, or even build futures that embody fundamental values that I hold dear. Chief among these values is the idea of sustainability: physical, intellectual, cultural, spiritual.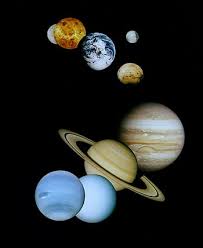 This work basically involves telling stories and reflecting on the telling of stories; indeed, I think storytelling is fundamental to how humans make sense of the cosmos. In the very core of our being, we don't believe in evidence or data, philosophies or ideologies; our only commitment is to stories, which we then rationalize. Think of your own experience: how you met your spouse, how you ended up in the city you live in, how you got your job—much of it is fortuitous, random, utterly unplanned. But "one random thing after another" is not how we understand our own lives.
We attribute causes to effects, invent reasons for why things turned out the way they did, craft a plot to fit the random walk of our experience, devise a character arc to comfort our own aging hearts. Close your eyes and think about some abstraction important to you: faith, courage, love, hope. You do not understand these words by dictionary definitions or abstract philosophy, but by some childhood memory, some story buried deep in your personal mythology. The way you were loved shapes how you love; the way a playground friend fought for you will always embody for you the color of courage. Our tendency toward the narrative fallacy is a part of the human condition. You and I are literally made up of stories, all the way down.
What is true for the individual is also true for collectives. Families, towns, professions, faiths, nations—all collective identities are made up of stories. The true constitution of a nation-state is not a piece of paper, but the set of stories, the foundational mythology, that citizens tell themselves to explain why they are a people, how they are special and unique, in what manner they're different from every other nation on Earth. These stories literally constitute a people. For these stories we live and for these stories we die. Modern free societies are constantly asking their members to kill and to be killed, to make sacrifices and to subject their free will to the demands of the collective; and their members do so only as long as they continue to believe in the collective mythology, the story of who they are. Politics is essentially a fight over narratives, over who gets to tell the story of a collective identity, who's at the core and who's at the margins, whose set of values are considered canon.
Some individual self-narratives are sustainable: they position the individual in a web of relationships, create a sense of meaning that lasts beyond a mere lifetime. Some constitutive collective stories are also sustainable: they renew themselves from generation to generation, respond to changing circumstances, correct for past injustices and bend the arc of the future toward perfectibility, if not perfection.
I always tell people that I wish they could tell the story they want to tell. To me, this is the highest of human ideals and the only legacy worth striving for.
---
The 31st Annual James Jones First Novel Fellowship will be awarded to an American author of a first novel-in-progress, in 2022, by the James Jones Literary Society. The award is intended to honor the spirit of unblinking honesty, determination, and insight into modern culture exemplified by the late James Jones, author of From Here to Eternity and other prose narratives of distinction. Jones himself was the recipient of aid from many supporters as a young writer and his family, friends, and admirers have established this award of $10,000 to continue the tradition in his name. Two runners up awards of $1,000 each may be given by the Jones Literary Society. All selections are at the discretion of the judges.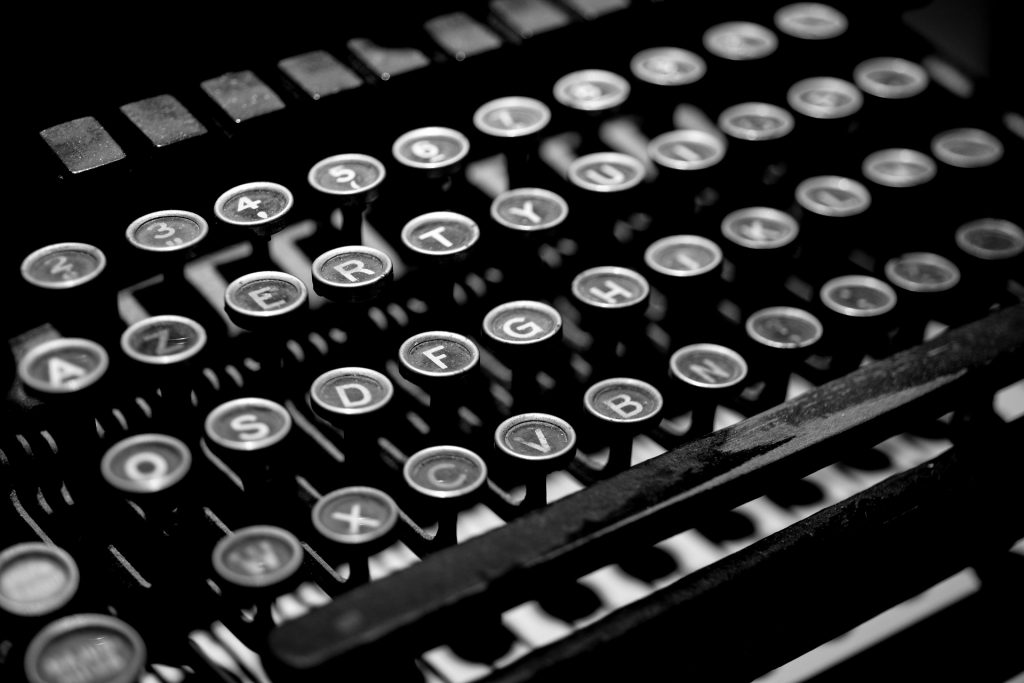 Eligible writers have never published a novel, are U.S. citizens or permanent residents of America with Green Cards, and may have published any other type of work, including non-fiction articles and short stories.
Deadlines: Entries should be sent to jamesjones.submittable.com/submit. no later than midnight, March 15, 2022 Eastern Standard time.
---
New issue of River and South Review goes live in January
Over the last few months, the editors of River and South Review have been busy reading submissions and spreading the word about the journal. We've met via Zoom to discuss poetry and prose. The group has selected, edited, designed, and proofread. (All this while also focusing on their own writing projects, course work, jobs, life, etc.) The Winter 2022 issue is ready to go live on January 7, 2021.
A huge thanks to the following for their time and talent for sifting through submissions to find just the right poems and stories to share with our readers:
Mildred Mills, managing editor; Katie King, creative nonfiction editor; Juton Myers, fiction editor; Caroline Hayduk, poetry editor; Lydia Poer, social media editor; Jake Cannington, production/design editor; Amanda Rabaduex, outreach and marketing editor; Lynn Mitchell, proofreader; and Wayne Benson, Michael Hardin, Jonathan Lawrence, and Roni Teson, readers
I loved working with you all and listening to your lively conversations as you worked to select pieces for the new issue. If you want to check out our Summer 2021 issue (or any of our other past issues), visit www.riverandsouth.com.
We want more volunteers to join our editorial team. If you want to learn more about this opportunity, please email me at dawn@thehammockwriter.com.
Dawn Leas (MFA '09)
---
Phil Brady on Sign and Breath, a Work in Progress
What is Poetry? If the question brings a sigh or cringe, it may be because myriad attempts at definition all have one thing in common: they divide. If poetry is one thing, it is not another. If it is formal, it is not free; if prophetic, not quotidian; if lineated, not sentenced. And so on.
This new critical anthology, Sign and Breath, takes a different approach. Rather than define poetry as a genre with conventions, traditions, codes, and modalities, this book regards poetry as a faculty that thrums in all written and spoken art. That faculty precedes any genre, as utterance precedes the alphabet. It striates all verbal and literary art. It is sound beneath text; its rhythms curve time. Its signature is that undefinable quality we call "voice."
Sign & Breath is an anthology of artists giving voice. Fifty (50) national and international artists offer one page that sings in any genre. Contributors represent diverse traditions, from Page and Spoken Word Poetry, to Rap, to prose fiction and memoir, to song lyrics. Following each entry is a discussion by the author about the role of voice in composition and presentation. In addition, the text will link to a virtual platform featuring performance videos and author interviews.
This book will contribute to a dialogue among genres which will reframe understanding of poetry as an aesthetic experience of language. With one page that sings in any genre, Sign & Breath presents a new, inclusive perspective: poetry as voice.
[Sign and Breath is in progress. The book will be out in 2023. In the spring, Phil Brady will be conducting interviews with contributors. Jon Lawrence will be doing his internship with this project.]
---

Faculty News
Nisha Sharma's YA novel Radha & Jai's Recipe for Romance was named one of NPR's 'Books We Love' of 2021.
Nancy McKinley will give a reading from her book St. Christopher on Pluto for the Author Reads Series on January 6, 2022, 6:00 P.M. at the Tunkhannock Public Library, Community Room, 220 West Tioga Street, Tunkhannock, PA 18657. The reading is free, open to the public, and will be followed by a brief Q&A and an open mic. Nancy also spoke on Radio Free Brooklyn "Troubadours and Raconteurs "with E.W. Conundrum Demure. Topics ranged from the Contrast of Blight and Beauty, to the Importance of Community, Offbeat Humor, Laughter, Empathy, Female Voices Not Seen in Literature, and her novel Christopher On Pluto Big Blue.
Phil Brady shares New Etruscan Virtual Outreach Program: https://etruscanpress.org/outreach/ and new projects; Sign & Breath (see above), Voice & the Literary Tradition, "Nothing Attested, Everything Sung" –H.L. Hix
Mike Lennon's new book, Mailer's Last Day: New and Selected Remembrances of a Life in Literature will be published by Etruscan Press next year. He is also editing the 75th anniversary edition of Mailer's The Naked and the Dead for 2023 publication by the Library of America
Bonnie Culver's —I DO screenplay is a quarterfinalist in Cinestory Foundation Feature Film contest, 2021 and a second rounder in Austin Film Festival Feature Film Contest, 2021. Panel Proposal, "Playwriting: Pathways to Prodution," accepted for AWP National Conference 2022, with co-presenters: Matthew Hinton, Rachel Luann Strayer, Jean Klein, and Sergio-Andrew Bettencourt Urbina. Outside Evaluator for MFA Low residency program at WCSU.
Juanita Rockwell: Manhattan School of Music produced her play with songs, BETWEEN TRAINS, December 2021. Over the past year she has taught or co-taught a variety of workshops online on writing and meditation through such organizations as KO Festival of Performance in Amherst, Massachusetts; BATS Theatre and School in San Francisco, CA; and The 3 Doors, an international meditation organization based in Shipman, VA. She also led a 5-day in-person writing and meditation residency in Rehoboth Beach, DE for Wilkes students, alumni and faculty. Stay tuned for news about a Spring 2022 Wilkes Writing and Meditation Residency!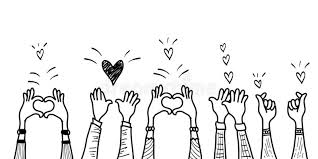 Alumni News
Maura Maros (MFA 2018): Donny Granza (MFA '18) and Maura Maros (MFA '18) launched the podcast "A Reel Page Turner" where they discuss books and the movie adaptations. The first episode was published on October 3, 2021. Donny and Maura post a new episode each week. The podcast is available on Apple Podcasts, Spotify, Stitcher, and BuzzSprout.
Anne B. Henry (MFA 2011): In the WOW-Women-on-Writing Summer 2021 Flash fiction contest, Anne's short story, "Their Man" (an oldie she revised) won Honorable Mention. A twenty-dollar Amazon gift card sweetened the honor!
Adrienne Pender (MFA 2011): Adrienne's stage play "N" was produced at the Keegan Theater in Washington, DC, directed by Nadia Guevara. "N" played from Oct. 23 through November 20 to critical acclaim. Reviews and other information on the play available at www.keegantheatre.com.
Kristin Weller (MFA 2021): "Cradled in Code", a poem along with a biographical companion piece about Kristin's grandparents, was published in the first issue of the Lehigh Valley Literary Magazine. She was invited to participate in a public reading on behalf of Lehigh Valley Lit at the Easton Book Festival in October. The event was livestreamed through Book and Puppet, an independent book store in Easton, PA.
Linda Nguyen (MFA 2014) is writing for a AAA video game called Tom Clancy's Rainbow Six Extraction. It's a tactical first-person coop shooter for one to three players. Players fight off an ever-evolving alien threat. The game is available on January 20th, 2022 on various platforms.
Todd "Conaster" Conner (MFA 2019) was just contracted to write the script for the live ceremony of the Best in American Living Awards to be held in Orlando, Florida. His short play "A Pastors Tale" is listed and published by Blue Moon Plays. He recently completed a new full-length play based on a classic work by Machado de Assis and is looking for investors.
Lori A. May (MFA 2013) has new travel writing in the Huron Daily Tribune and Houston Chronicle. In December, Lori participated on a panel, "Writing Place in a Pandemic," at the NonfictioNOW conference hosted by Massey University. In January, she will guest lecture at Arcadia University.
Jeffrey Ford (MA 2017) is currently serving as executive producer on a new season of Mystery Science Theater 3000, premiering early 2022. He's finishing a feature article for "The Lost Films Fanzine" for the March 2022 issue.
Cindy Dlugolecki (MA 2011) celebrated three sold-out performances of her play with music, The Hand that Holds the Quill, at Central Penn College, Summerdale in September, and a special engagement of the work as a matinee in the National Constitution Center in Philadelphia. In November, her one-woman play Violet Oakley Unveiled was performed at Open Stage, Harrisburg for a limited run. One performance celebrated the 100th anniversary of Harrisburg's chapter of the AAUW.
Dawn D'Aries Zera's (MFA'13) creative nonfiction piece The Super's Wife was named a Notable in the 2021 Best American Essays collection, edited by Kathryn Schulz. The Super's Wife won the 2020 Crazyhorse Journal Nonfiction Prize and was a finalist for the 2020 Iowa Review Nonfiction Prize.
Maxwell Bauman's (MFA 2015) Issue 21, Winter 2021 of Door Is A Jar Literary Magazine went live December 1st, 2021. His bisexual YA novel Gerald Ribbon and the Bird in His Brain was released on Sept 23rd, 2021 (which is Bisexual Pride Day) by Deep Hearts YA.
His horror novella House of Blood and Teeth was published October 6th by Nictitating Books. His Jewish sci-fi/ fantasy novella The Giant Robots of Babel will come out this month from Aggadah Try It Books, an imprint of Madness Heart Press; and he had been hired as their lead editor for their imprint!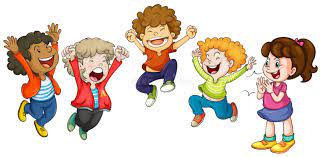 Student News
Amanda Rabaduex was nominated for a Pushcart Prize for her poem On seeing death in the living room, which appeared in Gyroscope Review's January 2021 issue.
Hallie O'Neill's story His Hand was published in The Kitchen Table Quarterly's first issue!
Internship Wrap-up
Publishing Interns for Fall:
Andy Wilczak worked on Etruscan Outreach and connection with Narrative 4. He has now taken a position as Etruscan Outreach Coordinator.
Jake Cannington worked on social media and submission evaluation for Kaylie Jones Books.
Heather Jenkins worked on Outreach, connection with Narrative 4, study guides and grant research for Etruscan.
Wayne Benson broadcast his podcast, "Basement Poetry Podcast" and also worked with Tupelo Press.
---
Coming this Spring…
AWP '22!
The Maslow Family Graduate Program in Creative Writing at Wilkes University is the presenting sponsor of the annual conference of the Association of Writers and Writing Programs (AWP) in Philadelphia from March 23-26, 2022. This means we'll have a prominent double-booth in the book fair, along with some booth readings and signings, and free registrations for our students, faculty, and alumni. Please let us know if you intend to attend. Wilkes presenters at AWP include Phil Brady, Jason Carney, Sérgio-Andreo Bettencourt Urbina, Bonnie Culver, David Hicks, Stanton Hancock, Matt Hinton, Jean Klein, and Rachel Strayer. See www.awpwriter.org/awp_conference for more details, and we'll have more news about this in our next newsletter. We hope to see you there!
Spring Writing and Meditation Retreat on Rehoboth Beach
The fall retreat went so well we're going to run at least two more in 2022! Juanita Rockwell will again facilitate a mindful writing retreat (with twice-daily meditations for beginners) at the same beautiful mansion located one block from the beautiful Rehoboth Beach, April 29-May 4, with a free (unguided) two-day extension possible until May 6. Interested faculty, students, and alumni may contact our office at 570-408-4547 for details and room rates. (Rates vary depending on the size of the room.)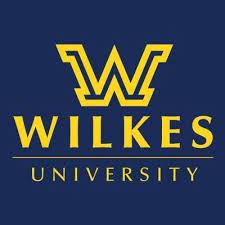 ---
"Don't cry because it's over. Smile because it happened." —Dr. Seuss